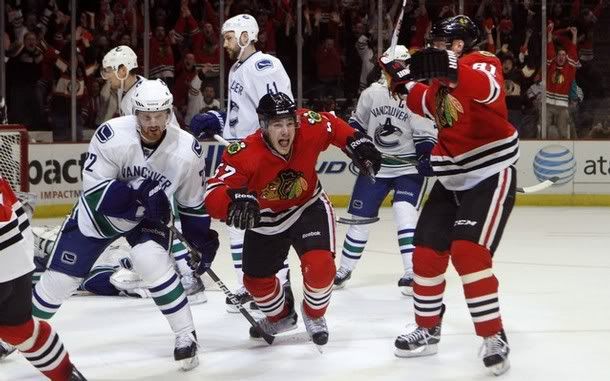 The defending Stanley Cup Champion Chicago Blackhawks have been playing with their backs to the wall since they dug themselves a 3-0 hole against the Vancouver Canucks. But after a 7-2 win in Game 4 at the United Center and a 5-0 shutout in Vancouver the Hawks have been rejuvenated.
Tonight in Game 6 in Chicago the Blackhawks forced the Canucks to 7th heaven when Connecticut's very own Ben Smith found the twine with 4:30 to play in the first overtime period.
No one, this side of the New York Mets, collapse like the Vancouver Canucks.
Game 7 is Tuesday night, who will be the hero?
http://youtube.com/watch?v=tEdmKnFvHHA?rel=0&hd=1
Photo credit: Reuters Pictures