The new comedy, Forgiving Bill Buckner, by Beau Bowden will be presented in a staged reading format by Sink or Swim Rep at Simple Studios in New York City, June 3, 2011.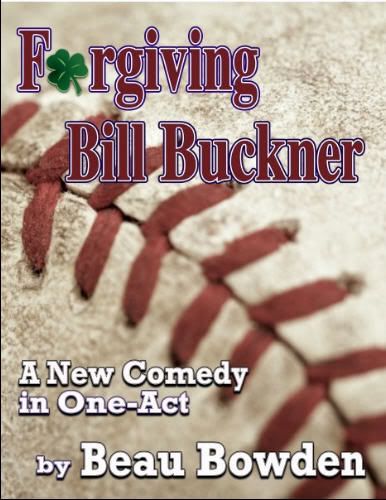 This is the story of four "Southie" Red Sox diehards who decide to take the 1986 World Series into their own hands by attempting to kidnap Red Sox first baseman Bill Buckner on the eve of Game 7 of the Series. The group struggles with what to do when their plan goes to hell.
This is the first play by Beau Bowden. He is an actor, playwright and comedian living in Los Angeles. Originally from Clarksburg, West Virginia, Beau is an alumnus of West Virginia University with a B.F.A. in Theatre. He is a frequent comic at the world famous Comedy Store on the Sunset Strip and has been featured in television, movies and several national commercials.
Producing this show is Eric Smith, Kristin Parker and Whitney Kaufman from Sink or Swim Rep Theatre (sinkorswimrep.org) in New York, NY.
The show will be presented at 134 West 29th Street, New York, NY. Please contact sinkorswimrep.org to RSVP for the show. $5 admission. Space is extremely limited. Showtimes are 6:30 and 8:15pm