Well America, you have voted. You have chosen that you want to see more of Antonella Barba. I can only think this means that you are hoping that more pictures of Antonella surface on the internet. Much to the surprise of Antonella, she made it through to another week. Honestly, after her performance last night, I thought for sure she was a goner.
I have a feeling that the pictures that surfaced on the internet could have something to do with the fact that she made it another week. She is clearly not one of the top 16 singers. But as 'American Idol' is a singing competition, it also can be a popularity contest. With her popularity at an all-time high due to the releasing of the photos, you can only wonder how far she will go in the competition.
And this thought runs thru my head once in a while. Is it possible that she released the photos herself, hoping that they might advance her in the competition.
Spoiler alert for you on the west coast. Alaina, Nick, AJ, and Leslie were voted off.
Here are some pictures of Antonella looking very nervous awaiting the results during 'American Idol' on Thursday night's show and one shoot of former Idol contestant, Kellie Pickler, looking boobalicious.

Continue reading to see more pictures.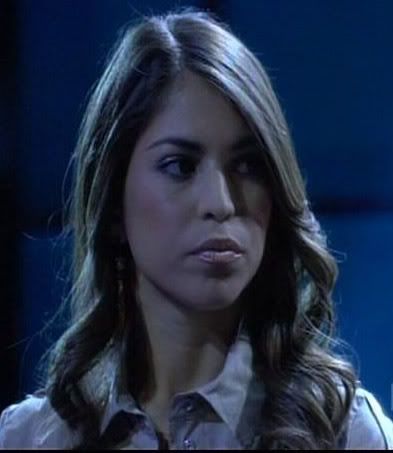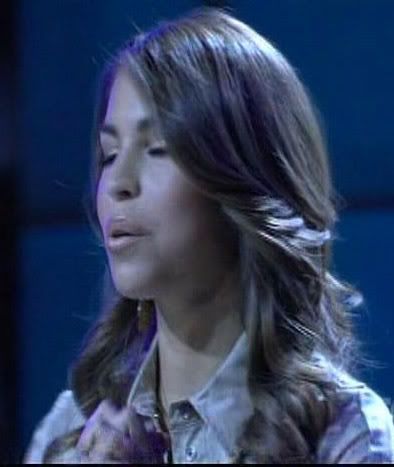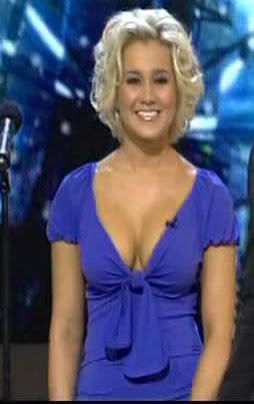 Technorati: Antonella Barba, American Idol, Kellie Pickler