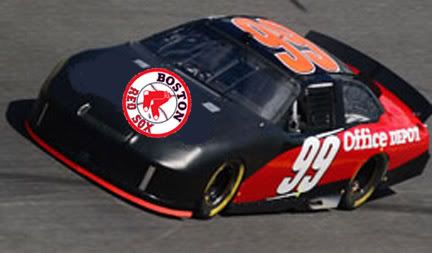 John Henry, Principal Owner of the Boston Red Sox, and Jack Roush, of Roush Racing are working on a deal that will give the Fenway Sports Group 50% ownership stake in Roush Racing. The final details will be announced before the Daytona 500 on February 18th and maybe as early as Valentine's Day. The deal could be worth over $50 million dollars.
With Toyota coming into NASCAR and spending money like it's going out of style, Roush Racing is trying to find ways to remain competitive and this seems to be the best way for Roush Racing to accomplish this. Jack Roush had this to say,
"That could offset some of the financial energy that a company like Toyota could bring as they bring the resources that they have not garnered from the sport, but from the success of their automobile business elsewhere."
The move could also help NASCAR's popularity here in the Northeast. Currently, New Hampshire International Speedway in Loudon, NH hosts two races each year that usually sell out. The second Loudon race is usually part of the Nextel Chase to the Cup. So the question is, will the Red Sox have sponsorship on a car during the season. I am sure that all these details will be announced when the deal is finalized.
Being a NASCAR fan myself and given the popularity of the Roush drivers, I think this is a great move for the Red Sox ownership. NASCAR is beloved in most of the country and seeing the Red Sox logo on a car could also increase the Red Sox fan base in other parts of the country. Just another way to get the "Red Sox name" out in the United States and other parts of the world.
Technorati: Boston Red Sox, Fenway Sports Group, NASCAR, John Henry, Jack Roush, Roush Racing