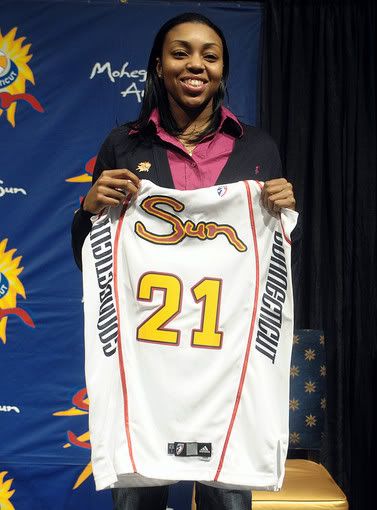 For about the past week or so, there's been a rumor floating around that the Connecticut Sun were going to send Lindsey Whalen back to her home state of Minnesota. In return, the Minnesota Lynx would send former UConn Huskies All-American Renee Montgomery to the Sun.
Well on Tuesday the deal came to fruition as the Lynx sent Montgomery and the No. 1 pick in the 2010 WNBA Draft to the Sun for Whalen and the No. 2 pick.
The Sun will most likely use that No. 1 pick on another Husky in Tina Charles.
In her rookie season, Montgomery played in 34 games with nine starts. She averaged 9.0 points, 1.9 rebounds and 2.1 assists.
In 34 games (34 starts), Whalen averaged 12.3 points, 4.6 rebounds, and 4.6 assists. In six seasons in the WNBA, Whalen has averaged 11.6 points.
[flash http://wnba.edgeboss.net/download/wnba/teams/sun/trade.flv]