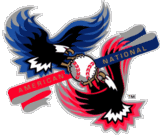 Ok people, it is that time of the year where the MLB playoffs take over all of your shows on Fox for the next three weeks. This year, in the American League, we have the Detroit Tigers, Minnesota Twins, New York Yankees and the Oakland A's. Representing the National League are the San Diego Padres, Los Angeles Dodgers, New York Mets and the St. Louis Cardinals.
So onto the predictions.
American League Division Series
Minnesota Twins vs Oakland A's:
My prediction is Minnesota in 5 games. With Johan Santana on the mound for the 1st game and a game 5 if necessary, the Twinkees will prevail. While Oakland is playing some really good baseball right now, Minnesota comes in just as hot coming back from being double digits behind the Tigers and winning the American League Central on the last day of the season.
New York Yankees vs Detroit Tigers:
What you have here is experience vs inexperience. The veteran laden Yankees versus the young guns of Detroit. Even with some guys on the roster who have won a World Series, I just don't see the Tigers winning this series. The Yankees have been here before and while their pitching isn't the greatest at times, all they need to do is get to the 9th inning with a lead. Then its Mariano time. My prediction, New York Yankees in 4.
National League Division Series
Los Angeles Dodgers vs the New York Mets:
Boston Red Sox "West" vs the other team in New York. Injuries have taken their toll on the New York Mets pitching staff with Pedro lost for the rest of this year and most of next year but when he wasn't in the lineup this year, the Mets did just fine. The Dodgers sport some former members of the Boston Red Sox with playoff experience as well as Greg Maddux, a member of the record 14 straight NL East champs. Atlanta Braves. I think in the end, the speed and power of the Mets will prevail in the end. My prediction is the New York Mets in 5 games.
St. Louis Cardinals vs San Diego Padres:
Seems like every year St. Louis makes the playoffs. Well this year, they backed into the playoffs. They almost blew a big division lead and it took a Houston loss on the last day of the season to clinch a spot for the Redbirds. San Diego returns to the post season this year hoping to go a little further then they did last year. As you can tell, I am an AL guy so I don't know a lot about the NL. So my prediction is the San Diego Padres in 4 games.