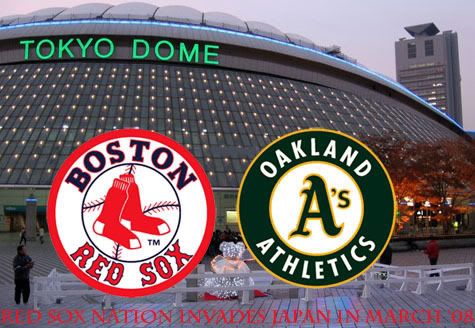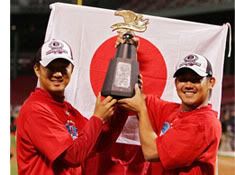 Japanese fans will get to see their native sons, Daisuke Matsuzaka and Hideki Okajima pitch live in person next season as the Boston Red Sox and Oakland A's will open up the season in Japan at the Tokyo Dome.
The two teams will open up the regular season on March 25th and 26th. The Oakland A's will be the home team for both games. Both teams will also play exhibition games against Japanese teams on March 23rd and 24th. They will travel back to the United States after the games and finish up with games on April 1st and 2nd in Oakland.
The announcement comes after months of negotiations between the two teams.
"Opening our regular season in Japan for the third time is another example of Major League Baseball's commitment to continue the global growth of the game," commissioner Bud Selig said in a statement.
It's going to be interesting to see how the rest of Red Sox Nation reacts to this as we will probably have to be up at 5 AM to watch the games on those days.