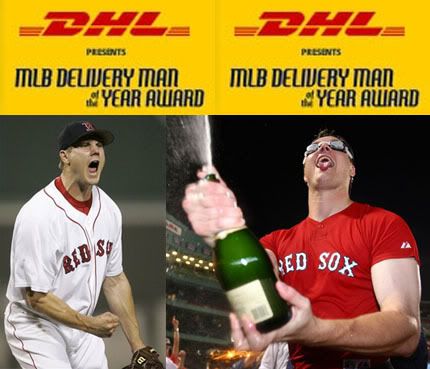 Congratulations to Jonathan Papelbon for the winning the DHL MLB Delivery Man of the Year Award for 2007. He ends the two-year reign of Yankees closer Mariano Rivera.
Papelbon had 37 saves in 40 chances. He also sported a nice low 1.85 ERA and struck out 84 batters in just 581/3 innings.
He was also the first person in the history of the Red Sox to record back-to-back 30 saves season.
Papelbon is one of the reasons why the Red Sox are where they are in the ALCS. Using his famous "Papelglare" to intimidate batters, he throws a nasty fastball and splitter to get batters out. Plus he does a mean Irish Jig.