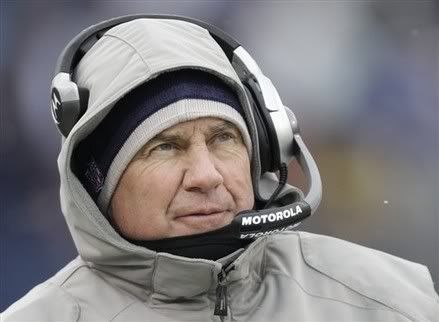 New England Patriots head coach Bill Belichick has been named AP NFL Coach of the Year. This is the third time Belichick has been honored as the AP NFL Coach of the Year. He also won it in 2003 and 2007.
Belichick led the team to a 14-2 season with one of the youngest teams of his 11-year tenure, while facing one of the NFL's most difficult schedules. Also during the season, Belichick moved to 10th on the all-time wins list; he now has 176 wins.
Belichick started his head coaching career in Cleveland where he went 36-44 (1-1 in the post season) in five seasons before being fired. In 2000, he was hired as the head coach of the Patriots and since then has compiled a regular season record of 125-50 while going 14-5 in the post season and winning three Super Bowls in four appearances.
Overall in his 16 seasons as a head coach, he is 176-100.
Photo credit: AP Photo