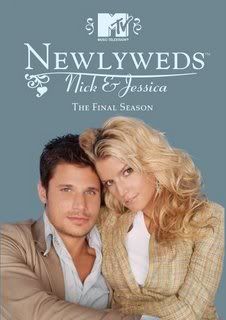 I know that most of my posts are about sports related stuff but this is something that has caught my eye. If you are looking to either get divorced or breakup with your bf/gf, get your own MTV reality show.In a trend started by Nick Lachey and Jessica Simpson, Carmen Electra and Dave Navarro, Shanna Moakler and Travis Barker, have followed suit in planning on getting divorced. While Nick and Jessica's divorce is final, the other two couples have just recently filed papers to end their nuptials.
Also, Lauren Conrad, of The Hills and formerly of Laguna Beach, and Jason Wahler have called it quits. I think this makes the 100th time they have broken up so we shall see about this one. Also from Laguna Beach, Kristin Cavallari had reportedly broken up with her bf, Brody Jenner, one of the Princes of Malibu.
So folks, what does this tell you? It says, get your own MTV reality show if your looking for the perfect way to get a divorce or breakup with your significant other.