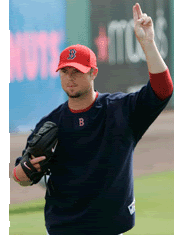 Jon Lester, who was placed on the 15 day disabled list, will start out the season in Class-A Greenville. His manager there will be none other than Gabe Kapler. With Lester returning from lymphoma, the Red Sox would like Lester to start out down there to build back up his strength for four starts.
"He's going to start the season in Greenville for four starts and progressively ramp up his pitch count [and] endurance, and then we will make the next step from there," said Red Sox manager Terry Francona. "That takes him through roughly 3 1/2, four weeks of April. It's another start down here, and then four in Greenville.

"We want to get him out of Florida, get him to a situation where it's a game type of situation with lights, but also at the same time in a situation where we can still monitor and before we completely take off the [reins] and let him go, turn him loose. I think he understands."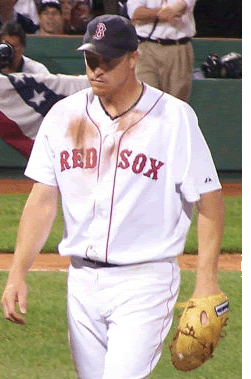 Mike Timlin was back on the mound again on Tuesday and reported no problems with his strained oblique muscle. Hopefully he is not just telling them that he feels fine and is being honest. We don't want to see Timlin come back on April 10th (his expected date of return), and get hurt the first time out. Yes, I know he will make some appearances back at the Fort before then, but most pitchers usually keep quiet when they have minor aches and pains.
"Timlin did great, had a very good day," said Francona. "[The] ball came out of his hand very well, no problems with his side. He'll have a down day tomorrow, and hopefully duplicate [the side sesson] on Thursday. He had a real good day, very encouraging. It was about 35, 40 pitches."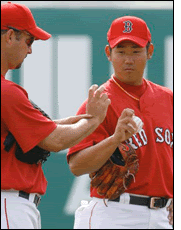 Is Daisuke Matsuzaka having trouble adjusting to life in the big leagues? He claims to be 'struggling' in his past two efforts on the hill. Well let's see his numbers combined from his last two starts. 10 2/3 innings pitched, 1 hit, 6 walks, 13 strikeouts. 1 run allowed. I can see where he says he is struggling because the high walk total shows that he is struggling with his command. Could that be his adjustment to the big leagues?
"You're going to have to get used to his being unhappy, with probably a really low ERA," Francona quipped.
He is used to throwing in a 6 man rotation and having higher pitch counts. He is also used to throwing in front of the dugout between innings. This practice isn't allowed in MLB.
"I think (Monday) was more of a spring training situation where pitchers are typically going to go through a short spell where they're going to have a dip in arm strength," Farrell said. "Whether you call it the 'dead arm' stage or what, he did have an abbreviated stint against the Dodgers (March 16) where he had to go through two innings (before the game was rained out) and then throw in the bullpen after that. It's not the same intensity. But I think starters generally – when they go through their third or fourth start in spring training – there's a little bit of a lull, so to speak, where command and arm strength, which go hand-in-hand, go through a little bit of a downtime but shortly come right out of it."
I still have trouble understanding why he thinks he is 'struggling'. It's only spring training but I guess his work ethic and what he expects of himself is greater then what we expect of him right now. Of course when the season starts, all of Red Sox Nation will be hoping for 20 wins, sub 3.00 ERA and the Cy Young Award.