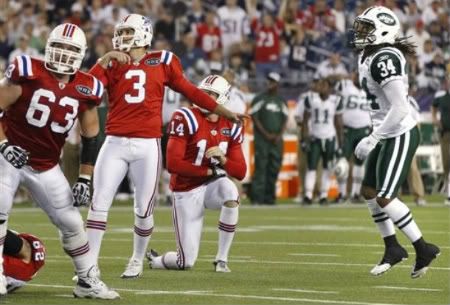 Bill Belichick opened his desk drawer a few moments ago and found more money for another free agent, his 4th of the day.
Former New York Jets corner back Marquice Cole is shedding his green and white for red, white and blue. He was undrafted in 2007 out of Northwestern and spent time on the practice squad for the Oakland Raiders, Tennessee Titans and New Orleans before making his NFL debut in 2009 with the New York Jets.
In addition to his defensive back duties in New York, Cole was a part of the special teams unit as the gunner on the squad.
Follow Steve on Twitter @SteveMichaelsII
Photo credit: AP Photo