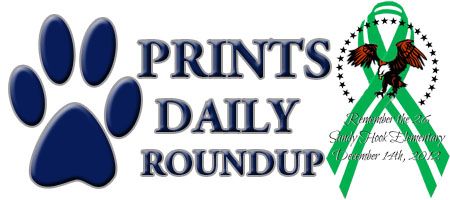 Paw Prints is our daily look at the happenings for the UConn Huskies football, men's basketball and women's basketball teams as well as the other sports the student-athletes engage in. We will do our best to bring you the links from all of the media that covers the Huskies on a daily basis. As always, links can be found by clicking on the read more button below if you're on the home page.
Thank you for stopping by and making SOX & Dawgs your home for UConn Huskies news.
To open the links up in a new tab or window, use Control+click
UConn Women's Basketball links
The numbers behind UConn's 1-2 games [carl adamec - sny.com]
Stewart to be challenged by Stanford [carl adamec - sny.com]
Stanford-UConn: More Than A Fairy Tale [john altavilla - hartford courant]
Prepping For UConn-Stanford, Volume 3 [rich elliott - ct post]
No. 2 UConn Faces Top-Ranked Stanford on Saturday on ESPNU [uconnhuskies.com]
Silence 'deafening' in pregame moment to honor Newtown victims [ct post]
Maples set for 1-2 showdown [espnW]
UConn Men's Basketball links
Rebounding the issue [john silver - sny.com]
Follow Ian on Twitter @soxanddawgs. And be sure to like us on Facebook as well.