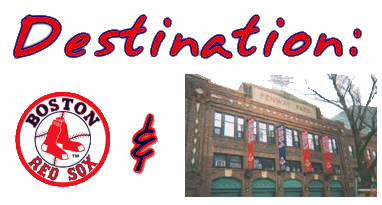 Future is now for minor leaguers: Prospects look good at Fenway [Boston Herald]
Pawtucket Red Sox
The Pawsox took advantage of some bad defense by Syracuse in a 6-5 win on Saturday night.
International League Standings
Portland Sea Dogs:
The Sea Dogs won on a walkoff single by Jay Johnson against Harrisburg at Fenway Park on Saturday.
Lancaster Jethawks:
Zak Farkes led the offense and Travis Beazley won his 5th straight start in an 15-3 win over High Desert on Saturday.
Greenville Drive:
Delmarva routed the Drive for the 2nd night in a row.

South Atlantic League Standings
Lowell Spinners:
The Spinners won on a walkoff single from Jorge Jimenez in a 2-1 win over Hudson Valley on Saturday at Fenway Park.
If you would like to listen to any of the games from your favorite Red Sox minor league team, head over MILB.com Gameday Audio. It's free to sign up.