Nike recognizes the importance of Martin Luther King, Jr. Day and the power of sports to impact society.
Athletes at all levels have the unique ability to extend their voice beyond sports. This is true for Kevin Durant, who provides creative inspiration for the Nike Black History Month product collection based on his commitment to giving back to his hometown of Seat Pleasant, Md.
The 2013 Nike BHM Collection will debut in stores and online beginning January 26, but the first glimpse of the product will occur during pro basketball's nine MLK Day commemorative games on January 21.
A consistent design aesthetic weaves through each shoe, with a color palette including black and grey highlighted in orange. The color orange is particularly meaningful with its bold hue and tie to Nike's DNA since its 1972 inception.
Nike Basketball shoes include special versions of the KD V, LEBRON X and KOBE 8 SYSTEM; all three featuring black, grey and orange with the signature Nike BHM print. Kobe will wear his BHM KOBE 8 SYSTEM shoe as Los Angeles takes on Chicago. Additional Nike BHM styles including the Hyperdunk 2012 will also be worn on court January 21, and Kevin Durant will wear his BHM KD V on January 22 as Oklahoma City takes on the Los Angeles Clippers.
The 2013 Nike Black History Month Collection mantra "Be Bold. Be True." celebrates athletes who are fearless in action and fueled by a purpose.
In keeping with a tradition of honoring organizations that give back and inspire youth, NIKE, Inc. will make a financial contribution to Big Brothers Big Sisters of America with proceeds from the Nike BHM Collection.
KD V Black History Month
Lebron X Black History Month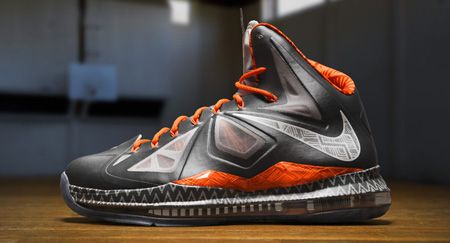 Kobe 8 System Black History Month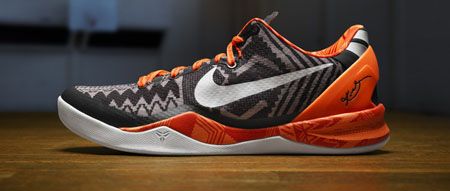 Follow Ian on Twitter @soxanddawgs. And be sure to like us on Facebook as well.
photo credits: nike, inc