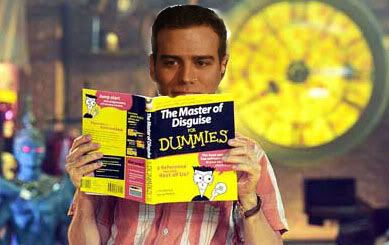 If Sony Pictures was ever to make a remake or a sequel to the 2002 Dana Carvey hit, Master of Disguise, they may want to call on Boston Red Sox general manager Theo Epstein to star in it.
We all know Epstein left the Fenway Park offices back on Halloween of 2005 in a gorilla suit. Now his latest disguise was worn to a Pearl Jam concert at the TD BankNorth Garden on Monday night.
As Big League Stew points out, this wasn't the first time he's gone to a Pearl Jam concert in disguise. This time around, Theo put on his best fake pornstache and a red trucker's hat. It also looks like he has a wig of some sorts on as well.
Here's the picture proof from Big League Stew as well:
The worst part about this is that people were making a big stink about it all. I see no reason why he can't attend a concert once in a while. My best guess is that people were complaining due to the poor start the Red Sox have had in 2010.