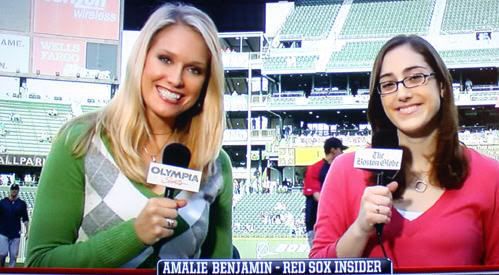 I have been asked if we will follow the Boston Red Sox news during the offseason or if we will just be focusing solely on the UConn Huskies and New England Patriots. The answer to the question is yes we will still be following the daily transgressions of the Red Sox as well as our normal UConn and Patriots posts.
It just wouldn't be SOX & Dawgs if we didn't have any Red Sox news since they are after all half of the blog title.
Things will be slow for news out of the Fenway Park offices until the World Series is over. While we know who some free agents are going to be on the Red Sox and across the leagues, there are others out there who could opt for free agency and could be a person of interest to the Red Sox. We'll just have to wait and find out. Once the World Series is over, expect to see more Red Sox news but until then we'll bring you what's out there.
Sarasota will be voting on Wednesday on whether or not to increase their tourist tax. This passing is vital to Sarasota's hopes of bringing the Red Sox spring training there.
Meanwhile in Lee County where the Red Sox hold spring training, the county is asking for proposals to keep the Red Sox there from private land owners.
The Red Sox will wait until after the World Series to make Theo Epstein's new deal official.
Red Sox PR man John Blake has left the team and will be working with the Texas Rangers, a club he once worked for.
What do music and the Red Sox have in common?
Don't expect the Red Sox to make too many changes in 2009.
The price for a Derek Lowe return to Boston is probably too high for the Red Sox.
For more slices of Boston Red Sox goodness, head over to the Boston Globe, Boston Herald, Hartford Courant and Providence Journal websites.