The New England Patriots signed 2nd round draft pick safey Tavon Wilson of Illinois. Wilson was taken with the 48th pick of the second round and was the third selection the team made in the draft.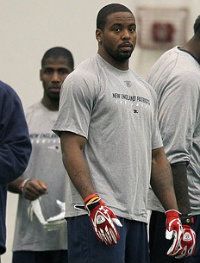 Wilson was an All-Big Ten Honorable Mention for defense in 2010 and 2011 and was named the teams outstanding defensive back this past season.
He played all 13 games at safety making 48 tackles and had 1 INT and recovered two fumbles. He has also played cornerback before being moved to safery. He will give the Patriots some versatility on defense and he could be a possible punt return option.
The team also released QB Mike Hartline, a Canton OH native, who was signed as a free agent out of the University of Kentucky shortly after the season ended.
Follow Steve on Twitter @SteveMichaelsII
photo credit: Getty Images