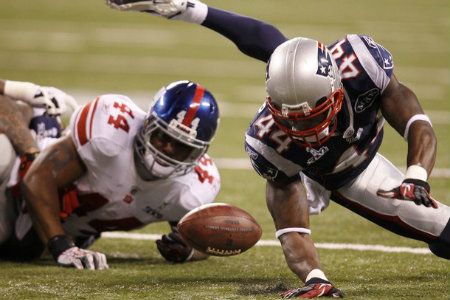 The New England Patriots made a couple roster moves the last few days. They released recently signed TE Bo Scaife earlier in the week.
Scaife just came to the Patriots two weeks ago after he had spent the last six seasons with the Tennessee Titans after the club drafted him in the sixth round of the 2005 draft out of Texas.
The team also re-signed S James Ihedigbo who played on 67% of the team's defensive snaps in 2011. Ihedigbo was born in Africa but grew up a Patriots fan in Northampton, MA and went on to attend UMass. Prior to coming to the Patriots he had played with the New York Jets.
Follow Steve on Twitter @SteveMichaelsII
photo credit: reuters pictures