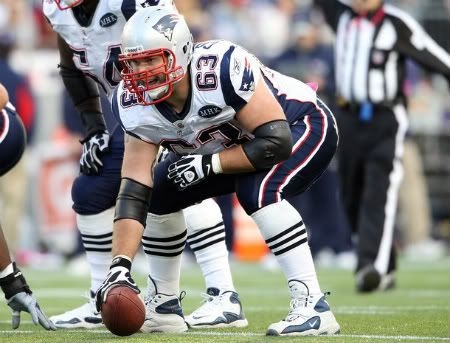 Late Thursday afternoon it was learned that the New England Patriots have re-signed C/G/KR Dan Connolly.
Connolly filled in admirably at center for 13 games (11 starts) this season when C Dan Koppen was placed on the injured reserved. Connolly also has the longest kick off return in NFL history by an offensive lineman when he returned a kick off 71-yards against Green Bay on December 19, 2010.
Connolly, 29, has been with the Patriots since 2007 when he was signed to the practice squad out of Southeast Missouri State after having previously been signed as an undrafted free agent by Jacksonville.
This could mean the end of Koppen, who is also a free agent, as Connolly was looking for starters money on the market. Rumor was the Patriots preferred to move forward with Connolly instead of Koppen because he is three years younger. Until the terms of the contract are released we won't know how the Patriots view Connolly and if there is still a possible return in the making for Koppen.
Follow Steve on Twitter @SteveMichaelsII
Photo credit: Getty Images