The Suffolk County District Attorney's Office has dropped the criminal charges against New England Patriots WR Julian Edelman. The DA says he would have a hard time proving the charges beyond a reasonable doubt.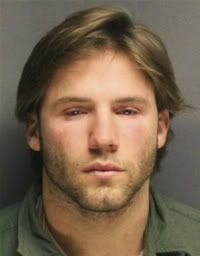 Edelman was accused of groping a woman on the dance floor during a Halloween dance at an upscale Back Bar nightclub on November 1. He was charged with indecent assault and battery after being arrested at the scene on Exeter Street.
The statement from the DA's office says in part:
"The evidence suggests that he approached a woman on the dance floor and took her hand briefly. Review of the videotape indicates that the physical contact between the two was fleeting … and did not meet the elements of any crime," prosecutors said in a statement.
To bring an indecent assault and battery prosecution, prosecutors said, the contact must be proven to be intentional; it must be potentially physically harmful or an "affront to the victim's integrity;" it must be fundamentally offensive to moral values; and there must be no justification or excuse.
"Prosecutors could not prove these elements with the evidence contained in the surveillance imagery, witness statements, and other sources," prosecutors said.
Edelman was allowed to continue to play by the Patriots and he most likely would have faced NFL disciplinary action in addition to any criminal charges. There is no word on if the NFL is looking further into the incident.
Follow Steve on Twitter @djstevem
Photo credit: AP Photo