I hope you enjoyed the Gigantic Sox and Dawgs 2012 MLB preview. Over the last week we gave you a team by team look at the key players, new faces, potential MVP, Cy Young and Rookie of the Year candidates, possible starting lineups and rotations as well as a quick summary.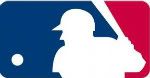 This preview was sculpted over a two month period in the off season with some mild tweaking as we went along prior to publication. It comes from a culmination of reading many baseball magazines, periodicals, articles and websites.
I'd also like to take a minute to thank William Tasker from The Flagrant Fan blog who helped point me in a good direction for some additional information and had some answers to some questions I had along the way.
I hope you enjoy this look at the upcoming season. I know everyone will not agree with me and that's fine put it in the comments or hit me up on Twitter. I can assure you I'll most likely have an argument for each and every objection that you could possibly raise.
After previewing all six divisions today is the day we look at the big winners and managers who could be in trouble in 2012. You can check out all the division previews by following the links.
Sunday: NL West
Monday: AL West
Tuesday: NL Central
Wednesday: AL Central
Thursday: NL East
Friday: AL East
Play Ball!
Note from Ian: My sincere apologies to Steve and all the readers as this was supposed to be posted on Saturday. Due to a technical error on my part, it didn't run.
To continue reading, click on the read more button below if you're on the home page.
2012 Post Season picks, Award winners and Managers on the Hot Seat
In the final day of the Gigantic Sox and Dawgs 2012 MLB Preview, with a little help from Ian, will reveal all my playoff picks. This includes the World Series winner and the major Award winners for 2012 but first let's take a quick look at what managers are in dire straits as we begin the new season.
In the National League former Red Sox bench coach Brad Mills is entering his third year with Houston and now it's with a new owner and GM. There was a rumored possibility in late November that the new ownership would clean sweep the staff including Mills but he ended up getting to stay. Now we will see for how long.
San Diego's Bud Black is in a very similar situation with a new general manager in Josh Byrnes taking over. Black is in his 6th season with the Padres and when the team struggles, as it will, it could be end of Black.
New York Mets manager Terry Collins in his second season could be a scapegoat for a poor team. If Collins can't keep it together and keep the team playing hard despite losses it could mean the end for him. He came on board during this entire mess with the Wilpon family and Madoff and he would be undeserving of being let go when it isn't his fault that the product on the field isn't up to par. As long as the players are giving it their best effort he should stay.
In the American League Seattle's Eric Wedge and Oakland's Bob Melvin could be in similar situations to Collins. Leading a team whose management isn't putting together a competitive squad, in most cases it's not the manager's fault when they get fired but it's easier to dump them then trying to unload the entire team.
Now here are the Sox & Dawgs picks for the 2012 playoffs and the major award winners:
Steve:
AL East: Tampa Bay Rays
AL Central: Detroit Tigers
AL West: Los Angeles Angels of Anaheim
AL Wild Cards: Texas Rangers and New York Yankees
Ian:
AL East: New York Yankees
AL Central: Detroit Tigers
AL West: Los Angeles Angels of Anaheim
AL Wild Cards: Boston Red Sox and Texas Rangers
Steve:
NL East: Philadelphia Phillies
NL Central: Cincinnati Reds
NL West: San Francisco Giants
NL Wild Cards: Atlanta Braves and Miami Marlins
Ian:
NL East: Philadelphia Phillies
NL Central: Milwaukee Brewers
NL West: Arizona Diamondbacks
NL Wild Card: Cincinnati Reds and Miami Marlins
Steve:
AL Play in Game: Texas beats New York
NL Play in Game: Atlanta defeats Miami
Ian:
AL Play in Game: Boston beats Texas
NL Play in Game: Cincinnati beats Miami
Steve:
AL Division Series: Detroit beats Texas, 3-2 and Los Angeles beats Tampa Bay, 3-1
NL Division Series: San Francisco beats Philadelphia, 3-2 and Atlanta beats Cincinnati, 3-1
Ian:
AL Division Series: Detroit Beats Boston 3-1 and New York beats Los Angeles 3-2
NL Division Series: Philadelphia beats Cincinnati 3-1 and Arizona beats Milwaukee 3-2
Steve:
AL Championship Series: Detroit beats Los Angeles, 4-2
NL Championship Series: San Francisco beats Atlanta, 4-3
Ian:
AL Championship Series: Detroit beats New York 4-2
NL Championship Series: Philadelphia beats Arizona 4-1
Steve:
World Series Champion: Detroit beats San Francisco, 4-2
Ian:
World Series Champion: Philadelphia beats Detroit 4-3
Steve:
AL MVP: Albert Pujols, 1B Los Angeles
NL MVP: Jose Reyes, SS Miami
Ian:
AL MVP: Adrian Gonzalez, Boston
NL MVP: Joey Votto, Cincinnati
Steve:
AL Cy Young Winner: David Price, Tampa Bay
NL Cy Young Winner: Mat Latos, Cincinnati
Ian:
AL Cy Young Winner: Justin Verlander, Detroit
NL Cy Young Winner: Tim Lincecum, San Francisco
Steve:
AL Rookie of the Year: OF/DH Mike Trout, Los Angeles
NL Rookie of the Year: P Julio Teheran, Atlanta
Ian:
AL Rookie of the Year: Matt Moore, Tampa Bay
NL Rookie of the Year: Yonder Alonso, San Diego
Steve:
AL Manager of the Year: Jim Leyland, Detroit
NL Manager of the Year: Dusty Baker, Cincinnati
Ian:
AL Manager of the Year: Jim Leyland, Detroit
NL Manager of the Year: Kirk Gibson, Arizona
Gold Gloves – AL
P – Derek Lowe, Cleveland
C – Joe Mauer, Minnesota
1B – Adrian Gonzalez, Boston
2B – Dustin Pedroia, Boston
3B – Adrian Beltre, Texas
SS – Asdrubal Cabrera, Cleveland
LF – Alex Gordon, Kansas City
CF – Jacoby Ellsbury, Boston
RF – Nick Markakis, Baltimore
Gold Gloves – NL
P – Mark Buehrle, Miami
C – Yadier Molina, St. Louis
1B – Joey Votto, Cincinnati
2B – Brandon Phillips, Cincinnati
3B – Placido Polanco, Philadelphia
SS – Jose Reyes, Miami
LF – Carlos Gonzalez, Colorado
CF – Michael Bourn, Atlanta
RF – Andre Ethier, Los Angeles
Follow Steve on Twitter @SteveMichaelsII