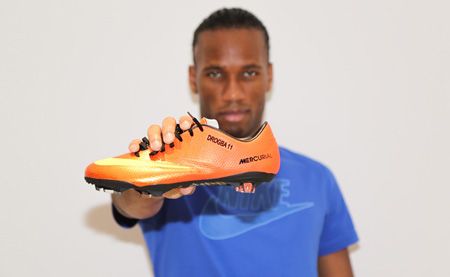 Following the official reveal last week, the new Nike Mercurial Vapor IX is dominating the football pitches all over the world. Some of the fastest players including Cristiano Ronaldo, Theo Walcott, and Mario Götze are stepping out in their new boots, delivering striking style and speed for game changing moments.
While snow fails to cool down the game in the European leagues, the South African heat is firing up Africa's teams as they compete in the biggest continental tournament. Today the journey starts for Didier Drogba. He has won all major titles with his club and is hoping to finally bring the cup home for football fans in Ivory Coast.
"It would mean a lot for Ivory Coast to win the competition this year because the team has been together for nearly 10 years through difficult moments. We've improved and matured as players and as people," Drogba said. "I think it would be the best moment to win for our nation. For us to look forward, forget the past struggles and to unite the country."
Celebrating the momentum in Drogba's career, he will be the only player in the African tournament wearing the sunset colourway of the new Nike Mercurial Vapor IX. Since its original launch over 10 years ago, the Mercurial has always stood out. Bold and exciting, the boot's color and design has always ensured its players are noticed. The new Vapor IX is no different.
"For a striker, speed is essential. How fast you run, how fast you are with the ball, how quick you are making decisions – everything has to be quick," Drogba says. "It all comes down to speed. I've been wearing the Mercurial for years and you can see and feel the evolution. With the new Mercurial Vapor IX you get better grip on the grass and can change direction very quickly. For example, that last minute of last year's game — that equalizer goa -l- was a question of timing, speed and agility."
Combining performance innovation and heritage of lightweight boots for fast players, the Nike Mercurial Vapor IX takes this legacy to the next level and gives a competitive advantage to players who rely on tight cuts and turns combined with bursts of explosive speed to beat the opposition.
Featured in striking fireberry and sunset colorways, the boot makes a bold statement on pitch. Both colorways will be available for pre-order on January 18 and on January 31 at Nike.com and retailers worldwide.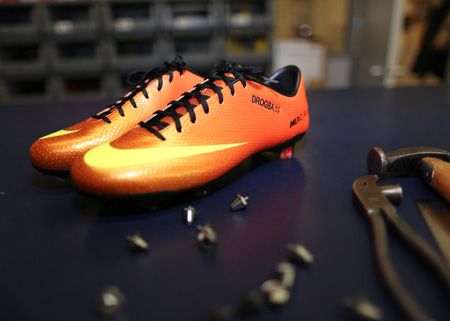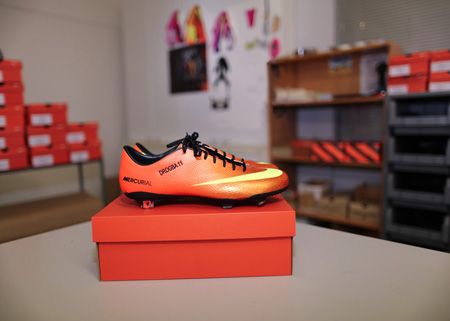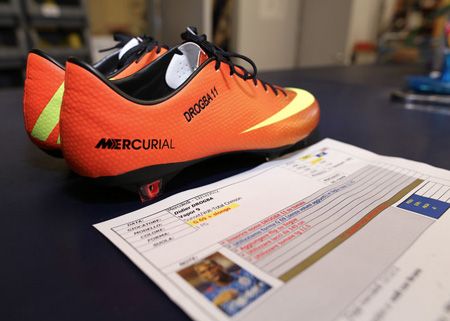 Follow Ian on Twitter @soxanddawgs. And be sure to like us on Facebook as well.
photo credits: nike, inc.