Last Friday the New England Patriots made some changes to their coaching staff for the 2011 season, as long as it's played in whole or part. First off the team let defensive backs coach Corwin Brown go. The move wasn't a surprise as the defensive backfield play had been suspect for the last few seasons. Josh Boyer was retained as secondary coach.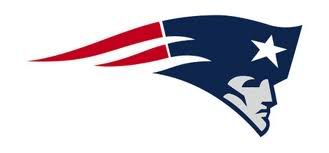 Brown, a 4th round pick of the Patriots in 1993, played 4 seasons with the team including in Super Bowl XXXI and then played two seasons with the New York Jets and two seasons with the Detroit Lions before retiring after the 2000 season. He started his coaching career with Al Groh at Virginia as a special teams coach for 3 years, then was a DB coach for the Jets for 3 seasons and spent three seasons as Charlie Weis' Defensive Coordinator at Notre Dame before returning to New England this past season.
Linebackers coach Matt Patricia is now going to coach the safeties. He becomes the fourth safeties coach in the last four seasons. Defensive assistant coach Patrick Graham replaces Patricia as the linebackers coach, while assistant coach on offense/special teams Brian Flores becomes a defensive assistant to Bill Belichick. It appears Belichick will remain as the defensive coordinator for next season as well.
Bill O'Brien who was the quarterbacks coach in 2010 will now add offensive coordinator to his responsibilities as well. O'Brien had been the de-facto offensive coordinator as he called all the teams offensive plays last season.
And finally Mike Woicik, the strength and conditioning coach the last five seasons, has left for a similar job with the Dallas Cowboys. It's expected that his assistant Harold Nash could be his replacement.
Follow Steve on Twitter @djstevem
SOX & Dawgs has been nominated for "Best Red Sox Blog" at the New England Sports Blog Awards! Please take a few moments from your day to vote for SOX & Dawgs by heading over to Trufan.com. TODAY IS THE LAST DAY TO VOTE. Thank you for your support not only in the voting but also to make the site what it is today.