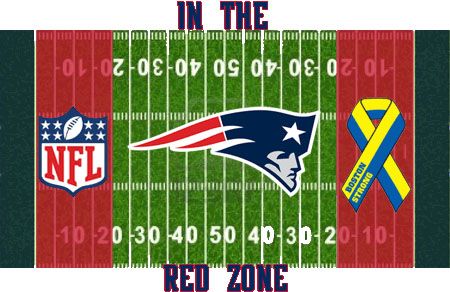 This Week

The New England Patriots visit the Indianapolis Colts at Lucas Oil Stadium on Sunday at 8:20 p.m.
The Patriots
The Colts
Overall Record
7-2
Overall Record
6-3
Road Record
2-2
Home Record
3-1
AFC North
0-0
AFC East
0-0
AFC Conf
5-2
AFC Conf
5-2
Pete Morelli is the referee for the game
The Line/Prediction
As of Thursday the line on the game from sportsbetting.ag via Yahoo Sports has the Patriots PLUS 3. The over under is 57.5.
My Prediction is Patriots 38, Colts, 28. Take the points (Patriots) and take the over. I am 6-3 against the spread and 5 of 9 on calling the over/under in 2014.
Tickets
The Colts are reporting the game as a sell out.
Tickets to the game, if available, can be purchased through Ticketmaster. You can check the availability here.
Getting to the Game
If you're lucky enough to be going to the game in Indianapolis make sure you check out the links.
Here is the up to date weather forecast from the Weather Channel for Indianapolis IN. The game will be played in a retractable roof stadium and weather is not an issue for the game conditions.
Click for all the game day information including stadium directions, parking information and map and a Lucas Oil Stadium seating chart.
Tailgating
Here's a bunch of different tailgating recipes from Tailgating.com. There's something there for everyone and every type of meal or snack. I've tried some of the recipes and they're very good.
You can find other recipes from the team on their website. Includes Gronk's Buffalo Chicken Dip, Carne Asada Fries, Cincinnati Chili and more.
And with tailgating many people enjoy some adult beverages. With that in mind check out Drink Nation for how to make all sorts of great drinks. You can look things up by name, ingredient(s) or theme.
Whether it's at the game, a bar or a friend's house moderation is always the key to a great time. Please don't drink and drive and designate a sober driver. Remember drive sober or get pulled over.
BROADCAST INFORMATION
Television
NBC in televising the game nationally and Al Michaels will do play by play while Cris Collinsworth will provide the game analysis and Michele Tafoya will cover the sidelines. You can look here for your local affiliate.
There is no DirecTV Sunday Ticket designation as the game is broadcast nationally.
Here are all the rules on NFL TV broadcasts including explaining the blackout rules; flex scheduling and commercial breaks.
Radio
The Patriots Radio Network broadcasts the game from flagship station WBZ-FM, 98.5 the Sports Hub in Boston. Bob Socci handles the play-by-play and former Patriots QB Scott Zolak will do game analysis. It all starts with Gary Tanguay and Andy Gresh with the pregame show at 5 p.m. on the network. The post game starts after the final gun and continues for three hours along the network.
The Patriots Radio Network call is available on Sirius Channel 93, XM Channel 225 and SiriusXM Internet Channel 818.
The Colts Radio Network will carry the game with Bob Lamey calling the play-by-play and former Colts QB Jim Sorgi doing the analysis from their flagship stations, WFNI-AM 1070 and WLHK-FM 107.5.
Their call is available on Sirius Channel 92; XM Channel 226 and SiriusXM Internet Channel 813.
Westwood One will broadcast the game nationally with Kevin Kugler, James Lofton and Tony Boselli calling the game.
Their call is available on Sirius Channel 88, XM Channel 88 and SiriusXM Internet Channel 88.
Patriots All Access
Patriots All-Access features behind the scenes looks, interviews and breakdowns with head coach Bill Belichick and in depth features on the team. It's hosted by Steve Burton of WBZ-TV (Boston) and airs weekly in most New England television markets.
Boston MA on TV 38 Friday at 7 p.m. and Sunday at 9 a.m.
Providence RI on WNAC Friday at 7 p.m. and Sunday at 9 a.m.
Manchester NH on WMUR Saturday at midnight
Portland ME on WMTW Saturday at 5 a.m.
Hartford CT on WCTX Saturday at 5 p.m.
Springfield MA on WFXQ Saturday at 7 p.m.
Bangor ME on WVII Sunday at 11 a.m.
You can also watch it anytime on the teams website in the media section.
Last Week
Both teams had a bye in Week 10. In Week 9:
The Patriots roughed up the Broncos at Gillette, 43-21
The Colts pasted the Giants on the road 40-24.
History
This is the 78th meeting between the clubs the 1970 merger including playoffs.
Patriots hold a 45-28 series advantage in the regular season and 3-1 in the playoffs for an overall series record of 48-29.
They last played each other in the 2013 post season and the Patriots won 43-22 at Gillette Stadium.
Patriots Team Notes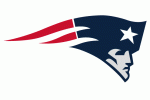 Here is the Patriots roster, depth chart and injury report for the game.
2014 Patriots Schedule/Results
Franchise notes:
The Patriots overall franchise record is 445-375-9. They have won three Super Bowls (XXXVI, XXXVIII, XXXIX) in seven appearances. Overall they are 25-18 in the post season.
They last appeared in the playoffs in 2013 when they beat Indianapolis in the AFC Divisional Round 43-22 and lost at Denver 26-16 in the AFC Championship Game.
It was the 3rd consecutive AFC Championship game appearance for the franchise and 10th overall. They are 7-3 in those AFC title games.
The Patriots were 12-4 (1-1 in playoffs) in 2013 and are the defending five-time AFC East Champions. They have won the division 11 times and the conference 5 times since 2000.
New England is the only NFL team to finish .500 or better in each of the last 13 seasons (2001-2013).
They have 11 consecutive seasons with at least 10 wins.
They are the first team in the free agency era (1993) to win more than half their games in a 13-season span.
Patriots are 21-16 all-time on SNF.
The Kraft Family Era (1994-present):
This is the 21st season of Patriots ownership by the Kraft family. Since Robert Kraft bought the team in 1994 they:
Have the most Super Bowl wins, 3.
Have the most regular season wins, 224.
Have the most wins including playoffs, 245.
Have the most conference titles, 6.
Have the most division titles, 13.
Have the most playoff wins, 21
Have played the most playoff games, 33.
Are tied for the most playoff seasons, 15.
The fewest head coaches within the division, 3.
Have drafted the most Pro Bowl players, 20.
From 1960 to 1993 the New England/Boston Patriots won a total of 225 games.
In the Belichick Era (2000-present):
Since 2003 the Patriots have the NFL's best record at 145-40.
Since 2000 the Patriots are 90-23 in the second half of the season. They have gone 8-0 four times and 7-1 three times.
Since 2001 New England is 38-14 in November the best record in the NFL.
Against the Colts:
Played each other twice every year from 1970 to 2001 (except for 1982 strike season) when realignment took place and moved Colts out of the AFC East.
From 2003-12 they faced each other once in the regular season due to how the schedule lined up.
They've played Indianapolis 4 times in the playoffs. Winning at Gillette Stadium in 2003, 2004 and 2013 and losing on the road in 2006.
Patriots won the last regular season meeting by 35 points, 59-24 in Foxboro but it wasn't the largest margin of victory vs. the Colts. That occurred on October 6, 1974 when they won in Week 4 by 39 points, 42-3 over Baltimore at Schaefer Stadium.
Most points by Patriots in the series came in 2012 when they scored 59
Patriots have never won in Lucas Oil Stadium (0-2).
They've been shut out be the Colts twice in the series the last time in 1992.
Patriots have won the last 4 games all were played at Gillette Stadium.
Last Game vs. the Broncos:
While in the lead Denver only had the ball 45 seconds and that was early in the 2nd quarter.
Defense held Denver to just 43 yards rushing after the Broncos Ronnie Hillman had back-to-back 100-yard games in the previous two weeks.
New England had just 66 yards rushing led by Jonas Gray who had 33 yards on 12 carries.
Brady was 33 of 53 for 338 yards 4 TD's and 1 INT.
Gronkowski's TD catch was his 50th receiving TD in his career. He accomplished the feat in 59 games, 5th fastest in NFL history.
Edelman also had an 84-yard punt return for a TD. It was his 4th punt return TD of his career setting a new franchise record.
Gronkowski (105 yards receiving) and Edelman (89) each had 9 receptions.
For second week in a row Rob Ninkovich created a pivotal turnover this week he had an interception deep in Bronco territory that led to the Patriots first TD of the game a 5-yard pass to Edelman.
Brandon Browner had his first Patriots INT in the Broncos defensive red zone. One play later the Patriots added the back breaking TD on a 10-yard pass to LaFell.
Had 29 first downs to the Broncos 26 first downs.
Denver had 472 total yards to New England's 398 total yards.
Patriots continue to get penalized at a high rate, had 9 penalties vs. the Broncos and are averaging 8.8 penalties per game for 77.7 yards per game.
The Broncos top 10 yardage plays allowed by the Patriots were all passing plays the longest being 41 yards. Their longest rush against the defense was 8 yards.
The top 10 yardage plays for the Patriots were pass plays the longest being the 26-yard pass to Edelman. The longest rush was by Gray for 13 yards.
In the 2014 Season:
With 1 more win they win have their 14 consecutive winning season by far the most currently in the NFL.
Have won 14 games in a row at Gillette including playoffs since losing to Baltimore in the 2012 AFC Championship Game. It is the longest current home win streak in the NFL.
Have won 5 games in a row after a 2-2 start. Beat Cincinnati, at Buffalo, NY Jets, Chicago and Denver since a miserable loss in Kansas City Week 4.
New England has 79 penalties this season in 9 weeks and has been penalized 699 yards. This eclipses the Patriots totals for 2013 when they had 69 penalties and lost 625 yards in 16 weeks.
Patriots have had multiple turnovers in both losses this season while having no turnovers in 5 of their 7 wins.
New England is PLUS 12 in turnover differential they are 1st in the NFL. They have 10 INT and have recovered 8 fumbles while they have thrown 3 INT's and lost 3 fumbles.
The Patriots are 2nd in points scored averaging 29.8 points per game and are 14th in points allowed with 22.1 points per game.
Patriots Staff Notes
This is the link to head coach Bill Belichick's Tuesday press conference on the Colts.
Bill Belichick notes:
Bill Belichick is 14-8 vs. the Colts. He is 12-6 with New England and 2-2 with Cleveland including playoffs.
Overall in his NFL career Belichick is 206-106 in his 20th NFL season as a head coach. He is 169-62 with New England and 36-44 with Cleveland. He is 19-9 in the playoffs, 18-8 as head coach of the Patriots in the post season. When you combine his regular season and post season records he is 225-115.
Belichick's 225 wins are good for 5th all-time. Hall of Fame member Curly Lambeau is 4th with 229 wins.
He has won 5 conference titles; he needs one more to tied Don Shula's record of 6.
He is the first head coach to have had 4 teams that scored at least 500 points in a season.
Belichick is one of five head coaches in NFL history whose father (Steve Belichick) played in the league. The others are former Kansas City head coach Todd Haley (Dick Haley), former San Francisco head coach Mike Nolan (Dick Nolan), former Cincinnati head coach David Shula (Don Shula) and former NY Jets head coach Joe Walton (Frank Walton).
Belichick is one of just four coaches to win three Super Bowls, joining Chuck Noll (4), Joe Gibbs (3) and Bill Walsh (3). Those men are all in the Hall of Fame.
He is the only coach in NFL history to win three championship titles in four seasons.
No coach either as the head coach or an assistant has appeared in more Super Bowls than Belichick who has been to 8 (five as a head coach).
He is the only coach in NFL history to have led his team to 10+ wins in 11 consecutive seasons.
He has been NFL Coach of the Year three times he and Chuck Knox are the only three time winners, while Don Shula won four times.
His first NFL job was as a special assistant with the Baltimore Colts in 1975.
Other Personnel/Coaches:
Linebackers coach Patrick Graham was a grad assistant at Notre Dame in 2007-08.
Patriots Possible Starters
Offense:
LT: Solder
LG: Connolly
C: Stork
RG: Wendell
RT: Vollmer
TE: Gronkowski
WR: LaFell
WR: Edelman
WR: Tyms
QB: Brady
RB: Gray
Defense:
DE: Ninkovich
DT: Wilfork
DT: Branch
DE: Chr. Jones
LB: Collins
LB: Hightower
LB: Ayers
LCB: Revis
RCB: Browner
S: Chung
S: McCourty
Patriots Players Notes
Tom Brady Notes:
This is his 15th NFL season he is 11-4 vs. the Colts in his career including the playoffs. He is 67-32 on the road in the regular season.
Overall he is 155-45 as a starting QB and is 18-8 in the playoffs for an overall record of 173-53. He is a 9 time Pro Bowl QB; 3 time All-Pro selection; two time NFL MVP and has won 3 Super Bowls while twice being named the games MVP. He is also listed as the 21st Greatest Player in the History of the NFL according to the NFL Network.
Has multiple TD pass games for 5 consecutive games. Week 5 vs. Cincinnati (2), Week 6 at Buffalo (4), Week 7 vs. NYJets (3), Week 8 vs. Chicago (5) and Week 9 vs. Denver (4).
381 TD passes in his career makes him tied for 4th in NFL history with Drew Brees.
155 career wins are 3rd all-time behind only Brett Favre and Peyton Manning.
He has thrown for 2 or more TD's in 120 games; the team's record is 103-17.
He had the most victories (155) for any QB in NFL history through 200 regular season starts.
Has put up 50+ points on an opponent 7 times all since 2007 and now has the most 50+ point games for a quarterback in NFL history. Len Dawson is 2nd with six games of 50+ points.
Rob Gronkowski notes:
Has caught a pass in 59 consecutive games it's the 4th longest streak all-time for a tight end. Heath Miller is 3rd with a catch in 90 consecutive games.
Had 9 catches for 105 yards and 1 TD Week 9 vs. Denver.
Leads team in TD's with 8 and receiving yards with 663.
Had 9 catches for 149-yards and 3 TD's vs. Chicago Week 8.
It was his 15th 100+ receiving yard games in his career. Extending his own team record.
Had 6 catches for 100-yards and 1 TD vs. Cincinnati Week 5.
Is 2nd in team history with 51 touchdowns (50 rec, 1 rush). Stanley Morgan is first with 68 TD's (67 rec, 1 return).
He tied for second in team history with 50 TD catches. He tied with Randy Moss and Ben Coates. Stanley Morgan has 67 TD receptions.
Second fastest player to 50 TD's in NFL history (tied with Randy Moss, 59 games).
Julian Edelman notes:
Named AFC Special Teams Player of the Week for Week 9.
Had 9 catches for 89 yards and 1 TD and an 84-yard punt return for a TD Week 9 vs. Denver for 173 total yards.
Punt return TD vs. Denver Week 9 was his 13th punt return of 30+ yards (2nd in franchise history) and his 4th for a TD (new team record).
Had 9 catches for 91 yards, 1 carry for 10 yards and 3 punt returns for 12 yards for 113 total yards Week 6 at Buffalo.
Has 4 career games with 10 or more catches after a 10-catch game Week 3 vs. Oakland.
Leads team in receiving with 54 catches.
Opened the season with a 95 receiving yards at Miami and added 81 yards receiving at Minnesota Week 2.
Had 156 total yards Week 2 at Minnesota (81 receiving, 9 rushing and 66 on punt returns).
Tim Wright notes:
Had 7 catches for 61-yards and a TD vs. Chicago Week 8.
Has TD catches in 3 of the last 4 games Week 5 vs. Cincinnati, Week 6 at Buffalo and Week 8 vs. Chicago.
Brandon LaFell notes:
Had 6 catches for 53 yards and 1 TD Week 9 vs. Denver.
Had 11 catches for 124 yards (both career highs) and 1 TD vs. Chicago Week 8.
Had 4 catches for 97 yards and 2 TD's at Buffalo Week 6 it was his 2nd two TD game of his career.
Shane Vereen notes:
Had 29 rushing yards and 38 receiving yards and 1 TD catch Week 9 vs. Denver.
Had 43 rushing yards on 11 carries and 5 catches for 71 yards and 2 TD's for 114 total yards from scrimmage Week 7 vs. New York.
Had 90 rushing yards on 9 carries and 3 catches for 18 receiving yards for 108 yards from scrimmage Week 5 vs. Cincinnati.
Set franchise record with receptions (12) and receiving yards (153) by a running back in a single-game Week 14 (2013) vs. Cleveland.
Became just fourth NFL running back to post 150 receiving yards in a single-game in the last 10 seasons.
Jonas Gray notes:
Had 86 yards on 17 carries in his second NFL game Week 8 vs. Chicago.
Stephen Gostkowski notes:
Had a 15-point game vs. Chicago Week 8 with 3 field goals and 6 XPT's.
Missed his first field goal attempt of 2014 in first quarter, Week 6 at Buffalo.
Had a 19-point game vs. Cincinnati Week 5 with 5 field goals and 4 XPT's. The five field goals were a new career high.
Has converted 32 consecutive 4th quarter field goals.
Has not missed an extra point since Week 17 2006 at Tennessee in his rookie season.
Lead NFL in scoring in both 2012 and 2013.
Has scored at least 1 point in 116 consecutive games a franchise record.
Has team record of 13 career field goals of 50+ yards.
Vince Wilfork notes:
Was in on 6 tackles (2 solo) Week 6 at Buffalo.
Had his 3rd career INT vs. Oakland Week 3. He is the first Patriots lineman to have 3 career INT's.
Has 7 fumbles recoveries since 2010 the second most in the NFL in that span behind teammate Rob Ninkovich.
Darrelle Revis notes:
Has 23 career INT's and is one of the top shutdown corners in the NFL.
Got his 2nd INT of the year at the end of half Week 8 vs. Chicago.
Had his first forced fumble of the year Week 5 vs. Cincinnati.
In Patriots debut Week 1 at Miami had 1 tackles, 2 passes defensed and recovered a fumble.
Had his first Patriots INT Week 2 at Minnesota against Matt Cassel. Also had 3 tackles and 1 pass defensed.
Rob Ninkovich notes:
Had 3 tackles (1 solo), 1 INT and 1 pass defensed vs. Denver Week 9.
Had his 13th career fumble recovery Week 8 vs. Chicago. The 13-fumble recoveries are the most in the NFL since 2010.
The TD return was the second of his career. He had an INT return for TD in 2011 Week 9 at NY Jets.
In 6 seasons with New England has only missed one game.
Second on team with 4 sacks.
Week 6 at Buffalo had 6 tackles (4 solo) and 3 sacks. It was his first career 3-sack day.
Week 2 at Minnesota had 3 tackles, 1 sack, 1 tackle for loss and 2 QB hits.
Dont'a Hightower notes:
Had 10 tackles (4 solo) vs. Chicago Week 8.
Returned after a 2 week absence and had 13 tackles (9 solo), 1 sack, 1 tackle for loss and 1 QB hit Week 7 vs. the Jets.
Didn't play Week 5 vs. Cincinnati or Week 6 at Buffalo due to a knee injury.
Third on team with 3.5 sacks.
Along with Chandler Jones he led team with 8 tackles and 2 sacks Week 2 at Minnesota. He also had 2 tackles for loss, 2 QB hits and 1 pass defensed.
Had his first career 2-sack game Week 2 at Minnesota.
Jamie Collins notes:
Led team in tackles Week 8 vs. Chicago with 11 (6 solo) and Week 9 vs. Denver with 11 (10 solo).
Had 13 tackles (7 solo) Week 7 vs. NY Jets.
Leads team with 59 tackles (43 solo).
Had 4 tackles (2 solo) and an INT Week 6 at Buffalo. It was his first NFL INT.
Has also forced and recovered a fumble in 2014.
Akeem Ayers notes:
Has a sack in each of his first two games as a Patriot.
Had 5 tackles (2 solo), 1 sack, 1 QB hit and 1 tackle for loss Week 8 vs. Chicago.
Had 3 tackles (3 solo), 1 sack, 1 QB hit and 1 tackle for loss Week 9 vs. Denver.
Jonathan Casillas notes:
Made Patriots debut Week 9 vs. Denver and lead team with 3 special teams tackles.
General Team news:
Roster moves this week:
Signed OL Chris Barker to practice squad.
Released DL Ben Bass from practice squad.
Signed LB Deontae Skinner to practice squad.
Released WR Jonathan Krause from practice squad.
Released DL Kona Schwenke from the practice squad.
Re-signed WR Jonathan Krause to the practice squad.
Patriots team captains for 2014:
Former Colts on the Patriots:
Players with New England roots:
Players with Indiana roots:
Players from New England based colleges and universities:
Players from Indiana based colleges and universities:
LB Rob Ninkovich – Purdue
WR Greg Orton (IR) – Purdue
RB Jonas Gray – Notre Dame
LB Darius Flemming (practice squad) – Notre Dame
The Patriots have 6 retired numbers:
20 – Gino Cappelletti
40 – Mike Haynes
73 – John Hannah
78 – Bruce Armstrong
79 – Jim Lee Hunt
89 – Bob Dee
Colts Team Notes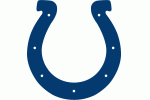 Here is the Colts roster, depth chart and injury report for the game.
Franchise notes:
Indianapolis' all-time record is 481-423-7 they are 20-22 in the post season with their last post season appearance coming in 2013 when they beat Kansas City 45-44 in the AFC Wild Card game and lost to New England in the AFC Divisional game.
They last played in a Super Bowl in 2009 when they lost to the New Orleans Saints in Super Bowl XLIV, 31-17. They have won 2 Super Bowl titles (IV, XLI) in four appearances.
As the Baltimore Colts they also won three NFL Championships in 1958, 1959 and 1968.
The 2014 season is the Colts 31st season in Indianapolis. Since moving for the 1984 season they are 254-226 while having 18 winning seasons, 16 playoff appearances and 13 10-win seasons.
Since 2002 the Colts have won 8 AFC South division titles and have third best home record in NFL at 75-25.
Indianapolis is 15-7 on SNF since 2004.
Colts have second best November record in NFL since 2001 they are 38-18.
Since 2002 Indianapolis is 51-18 at home in November and December.
Irsay Family Era (1972-present):
The Irsay Family is the 11th most senior team ownership group in the NFL.
Robert Irsay became owner of the Baltimore Colts on July 13, 1972 after acquiring the Los Angeles Rams from the estate of Dan Reeves and then swapping franchises with Carroll Rosenbloom.
Irsay out bid Hugh Culverhouse for the Rams. Culverhouse was later awarded an expansion franchise in Tampa Bay.
On March 28, 1984 in the early morning hours he moved the team to Indianapolis.
Irsay's son Jim became GM of the Colts in 1984. In 1995 when the elder Irsay suffered a stroke he became CEO/Vice President of the Colts. When his father passed on January 17, 1997 he assumed ownership of the Colts despite a legal battle with his stepmother.
Jim Irsay owns 100% of the team and was the youngest NFL owner at age 37.
Earlier this year he was arrested for suspicion of DUI and drug possession. He pleaded guilty to OWI, earned a years probation and was suspended by the NFL for six games (Week 1-6, 2014).
Against the Patriots:
15th meeting between the teams since 2003.
Indianapolis is 2-0 vs. New England at Lucas Oil Stadium. First game in Indianapolis since 2009.
Overall the Baltimore/Indianapolis Colts are 17-20 as the home team against the Patriots. They are 9-14 as Indianapolis and 8-6 as Baltimore.
After winning five of six against the Patriots, the Colts have lost the last four meetings all at Gillette Stadium.
Colts are 4-3 in the last 7 meetings as the home team.
The largest margin of victory for the Colts in the series is 31 points, which occurred in Week 11 of the 1972 season when they shut out the Patriots 31-0 at Memorial Stadium in Baltimore.
Most points scored by Colts in the series (40) done in 2005.
Colts have been shutout in the series two times, last time was in 1993.
In 2014:
Colts are 11-3 after a bye since 2000 and 2-0 under Chuck Pagano.
Indianapolis leads NFL with 52 plays of 20 yards or more.
Colts have converted 3 onside kicks in 2014, Jacksonville is the only other team to convert this season. There have been 29 failed attempts.
Indianapolis has 60 penalties this season in 9 weeks and has been penalized 513 yards.
Indianapolis is EVEN in turnover differential good for 14th in the NFL. They have 6 INT's and have recovered 9 fumbles while they have thrown 9 INT's and lost 6 fumbles.
The Colts are 1st in points scored averaging 32.2 points per game and are 18th in fewest points allowed with 23.4 points per game.
Colts Staff Notes
Hear what Indianapolis Colts head coach Chuck Pagano had to say to the New England media about the match up.
Chuck Pagano notes:
Chuck Pagano is in his 3rd year as head coach of the Colts and he has a record of 28-13 in the regular season and he is 1-2 in the post season for an overall record of 29-15.
Pagano is 0-2 vs. New England in his career including the playoffs.
Pagano missed 12 weeks of the 2012 season due to a leukemia diagnosis. Then Offensive Coordinator Bruce Arians took over in his absence and led the team to a 9-3 record in Pagano's absence. Elias Sports Bureau credits the teams record to Pagano and not Arians, who has since become the head coach of the Arizona Cardinals.
Before taking over as the Indianapolis head coach Pagano had been the defensive coordinator (2011) and secondary coach (2008-10) in Baltimore. In 2007 he was the defensive coordinator at the University of Carolina and he was secondary coach for Oakland (2005-06) and Cleveland (2001-04).
First head coach in team history to have back to back 11 wins seasons in his first two years.
Other Staff/Personnel notes:
Pep Hamilton is the Colts offensive coordinator a position he has held since 2013 when he replaced Bruce Arians who became the head coach in Arizona. Previously he was offensive coordinator/quarterbacks coach (2011-12) and wide receivers coach (2010) for Stanford University. He was also quarterbacks coach for Chicago (2007-09), San Francisco (2006) and the NY Jets (2005).
The defensive coordinator is Greg Manusky who came on board with Pagano in 2012. Prior to that he was the defensive coordinator for San Diego (2011) and San Francisco (2007-10).
Defensive Line Coach Gary Emanuel is a native of New London CT and earned his bachelor's degree from Plymouth State in Plymouth NH and coached at UMass from 1989-90.
Quarterbacks Coach Clyde Christensen spent two seasons as a position coach and offensive coordinator at the College of the Holy Cross in Worcester from 1989-90.
Offensive Line Coach Joe Gilbert held assistant coaching positions at Northeastern University for three seasons (1991-93) and the University of Maine for six seasons (1994-99).
Linebackers coach Jeff Fitzgerald began his coaching career as a graduate assistant at the UConn in 1985.
Offensive quality control coach Frank Giufre coached the offensive line at Sacred Heart University from 2004-06 before serving as the run game coordinator/offensive line/tight ends coach at Maine from 2007-11.
Strength and conditioning coach Roger Marandino was graduate assistant strength and conditioning coach at UConn (1993-95) and was the director of strength and conditioning at Brown (1995-2011).
Colts Possible Starters
Offense:
LT: Costanzo
LG: Mewhort
C: Harrison
RG: Thornton
RT: Nixon
TE: Fleenor
TE: Allen
WR: Wayne
WR: Hilton
QB: Luck
RB: Richardson
Defense:
DE: Redding
NT: Chapman
DT: Kerr
LB: Newsome
LB: D. Jackson
LB: Freeman
LB: Werner
LCB: Toler
RCB: Davis
S: Adams
S: S. Brown
Colts Players Notes
Andrew Luck notes:
Is 28-13 in his 3rd NFL season he is 1-2 in the playoffs for an overall record of 29-15. Has been selected to the two Pro Bowls.
He was the first overall pick in the first round out of Stanford University in the 2012 NFL Draft.
He is 0-2 vs. New England in his career including playoffs.
In two games against the Patriots (1 in the post season) he is 47 of 91 for 665 yards, 4 TD's and 7 INT's.
Had back-to-back seasons with 23 TD passes in 2012 and 2013. Has a new career high with 26 TD passes in 2014.
Has as many INT's this season as he did all last year (9). He threw 18 as a rookie in 2012.
Has 11 game winning drives in three seasons (10 in regular season, 1 post season).
His 28 wins are most in franchise history for a quarterback in his first three seasons.
Has thrown for 300 yards in 7 consecutive games, which is a new franchise record.
Leads league in passing yards, is 3rd in completions and 2nd in TD passes.
T.Y. Hilton notes:
Leads team with 56 catches and 937 receiving yards.
Has 44 first downs by reception 2nd most in NFL in 2014.
Was the fastest receiver to record a 200-yard game in both the regular and post season (40 games).
Has most yards and 100-yard games in Colts history for first three seasons, is second in catches.
Has 14 career 100-yard receiving games in his first three seasons.
Has 188 catches and 2,881 receiving yards in his first three seasons.
Has 5 career TD's of 50-yards or more.
Had 6 catches for 100-yards and 2 TD's vs. New England Week 11 2012.
Had 4 catches for 103 yards vs. New England in 2013 AFC Divisional Game.
Reggie Wayne notes:
Has 42 catches for 504 yards and 2 TD's in 8 games in 2014.
Selected to 6 time Pro Bowl and 1 All-Pro team.
Has caught three or more passes in 79 consecutive games an NFL record.
Played in his 200th career game Week 4 vs. Tennessee, just 3rd Colt to do so joining Peyton Manning (208) and Johnny Unitas (206).
Returned Week 9 at NY Giants after missing Week 8 at Pittsburgh with an elbow injury.
In 14 games vs. New England (11 regular season, 3 playoffs) he has 74 catches for 955 yards and 5 TD's.
Ahmad Bradshaw notes:
Has 83 carries for 421 yards and 2 TD's and 34 catches for 293 yards and 6 TD's out of the backfield.
Leads NFL running backs with 6 TD receptions.
Has 714 yards from scrimmage and 8 TD's in 2014.
Former NY Giant in his second season in Indianapolis.
Has two career 1,000-yard seasons both occurred while with New York.
Has played vs. New England twice (both in Super Bowl) and has 26 carries for 117 yards and 1 TD and 3 catches for 6 yards. Missed both regular season matchups vs. New England in 2007 and 2011.
Adam Vinatieri notes:
Oldest player currently active in the NFL (42) and playing in his 19th season (10 with New England and 9 with Indianapolis).
Has played for 4 Super Bowl champions, provided the game winning points in two Super Bowls with last drive field goals. One with no time remaining and the other with 4 seconds left.
Two-time Pro Bowl selection and two-time All Pro (2002 and 2004 with New England).
Only kicker in NFL history with field goals in four Super Bowls and only kicker to play in five Super Bowls.
His 2,098 career points are 4th all-time in NFL history and the active leader.
Only player in NFL history with 900 points for 2 different teams.
Made a career high 35 field goals in 2013.
Patriots franchise leader in points scored with 1,158 but is about to be passed by Stephen Gostkowski who has 1,123.
Bjoern Werner notes:
Played high school football in CT was born in Germany.
Colts 2013 1st round draft pick out of Florida State.
Leads team in sacks with 4 in 2014. Had 2.5 as a rookie in 2013.
Had first career multi-sack game Week 5 at Baltimore.
Leads team with 6 tackles for loss.
Darius Butler notes:
Played college ball at UConn
Drafted by Patriots in 2nd round of 2009 NFL Draft.
Played for New England from 2009-2010.
General Team notes:
Colts team captains for 2014 are:
Players who attended New England based universities or colleges:
Players with New England roots:
Former Patriots with the Colts:
K Adam Vinatieri
CB Darius Butler
G Donald Thomas (IR)
DT Kelcey Quarles
The Colts have 8 retired numbers:
18 – Peyton Manning
19 – Johnny Unitas
22 – Buddy Young
24 – Lenny Moore
70 – Art Donovan
77 – Jim Parker
82 – Raymond Berry
89 – Gino Marchetti
Next Week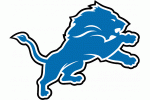 Up next: Detroit Lions – NFC North
Location: Gillette Stadium, Foxboro MA
Date/Time: Sunday November 23, 1 p.m.
TV Network: CBS