The Patriots are looking forward to the return of safety Rodney Harrison this season after he suffered yet another season ending injury last year.
Acquired in 2003, Harrison has helped the Patriots to their last two super Bowl Titles and has not only become the go-to guy in the
secondary but a respected team leader in the locker room as well.
Harrison has come a very long way since he torn his ACL, MCL and PCL in a game against Pittsburgh in Week 3 of the 2005 season. This is Harrison's second season back from that devastating injury.
Last year Harrison broke his shoulder in Week 8 against Indianapolis and returned in Week 16 but missed the playoffs with a knee injury he received on a low block during that game against Tennessee.
Since Harrison's huge pick of Donovan McNabb in Super Bowl XXXIX, he has missed 19 of the Patriots 32 games. He is hoping that this season he returns as the disruptive defender he is known to be.
If he is healthy he gives the Patriots the ability to do many things defensively because in addition to being able to play multiple positions he can blitz, stop the run and cover passes.
The only people unhappy about Harrison's return are opposing quarterbacks and offensive coordinators.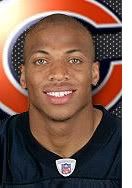 At the end of last week the Patriots picked up another veteran defensive back when they acquired Dante Wesley from the Bears for an undisclosed draft pick. The pick is believed to be a late round pick. The Pats decided to grab Wesley after losing Chad Scott for the season with a knee injury and Asante Samuel still holding out.
Wesley, a five-year vet, can play both cornerback, safety and special teams he figures to be a good fit.
Adalius Thomas, who the Patriots signed as a free agent, is busy learning the new system and a new position. Having played in Baltimore, mostly at defensive end and outside linebacker, Thomas is learning to play the inside in New England. With the 6 foot 2 inch Thomas inside, Mike Vrabel as been able to return to the outside, which is more natural for him.
Thomas, who had 28 sacks in the last 3 seasons to lead all of the NFL's linebackers, is adapting well to life inside he had 3 tackles against Tampa Bay in last weeks pre-season opener.
When most football players take a vacation they go to places like Europe or the Caribbean but you'd most likely find Patriots TE Kyle Brady at a Civil War battlefield. His dad, John a former member of the famed 82ndAirborne, instilled in Kyle a love of history.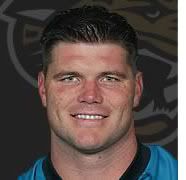 The 6 foot 6 inch 280 pound Brady, is soft spoken and introspective. But he is like a little kid when you ask him about the Civil War.
"It really is a fascinating period of history," Brady said. "There were so many events – political, social, the military. It's a really fascinating thing. It can be a little bit of an escape from our daily grind."
Since his father got him hooked, Kyle has visited most of the major battlefield's in the eastern theatre and hopes to go to more in Tennessee and near his home in Jacksonville FL.
"These are places of terrible carnage, and what actually happened there when you think about it is amazing," Brady said. "But at the same time many have been restored, with statues and monuments and the old equipment. When you're there you can sense what happened. You can just feel the history."