The Detroit Lions traded their long-time quarterback Matthew Stafford to the Los Angeles Rams in exchange for several draft picks and quarterback Jared Goff. So, what does this mean for Goff's future and the future of the Lions?
If you have an opinion, you can check out the great odds at Olybet and win some money betting on Goff's future on any other sports event you can think of. 
Goff and Stafford are different kinds of quarterbacks. The Lions will have a big adjustment to make next season as they adjust to Goff and his style of play.
Stafford is a strong-armed quarterback who can win football games for a team on his own when needed. The former University of Georgia star has thrown 282 career touchdown passes since breaking into the league back in 2009.
The difference is that in most of his tenure in Detroit, Stafford didn't have enough talent around him to win consistently. Despite this lack of talent, Stafford led the Lions to the playoffs three times the most recent coming in 2016.
Goff is more of a game manager than Stafford was. Throughout his career, the former first overall pick in the 2016 NFL Draft has been surrounded with a lot of talent with the Rams. Goff is organized, smart and efficient, but he is not the type of quarterback who can win many games solely on his talent alone.
Goff has been a winner in Los Angeles. In his five NFL seasons, the Cal alum has a record of 42-27 which is even more impressive when you consider he went 0-7 in his seven starts as a rookie back in 2016.
Unlike Stafford, Goff has had more playoff success. He has led his teams to the playoffs three times in the last four years and has a 3-3 record as a starter. In 2018, he took the Rams to Super Bowl LIII where they fell to the Patriots 13-3. Goff struggled in the game, completing only 50 percent of his passes for 229 yards and throwing one interception.
Goff will have a different set of players around him in Detroit as compared to what he had in Los Angeles. The Rams had top receivers like Robert Woods, Brandin Cooks and Cooper Kupp. The Lions do have some talent at receiver but all three of their top players at the position are scheduled to be unrestricted free agents. That includes Mohamed Sonu, Kenny Golladay and Danny Amendola. It is not clear if any of them will be back in Detroit in 2021.
The Lions still have Marvin Jones, the team's leading receiver in 2020 with 76 catches for 978 yards and nine touchdowns and up and young Pro Bowl tight end T.J. Hockenson. Quintez Cephus, a second-year man out of Wisconsin, also showed some promise as a rookie last season.
But the biggest difference between the two offenses may be the offensive lines. Lions passers were sacked 42 times in 2020 while the Rams quarterbacks were sacked just 25 times. Unless the Lions improve their offensive line significantly before the start of the 2021 season, Goff will have to learn to throw passes under pressure and still be effective.
Can Goff make the adjustment to playing in Detroit under new head coach Dan Campbell? Campbell coached under Sean Payton in New Orleans for the last five seasons and he's expected to bring a similar system to Payton's in Detroit. That offense has been very productive with Drew Brees as quarterback.
Goff faces a challenge, but if enough talent is around him, he has proven he is very capable of leading a team to success. Now he needs to prove he can get that job done in Detroit. 
The hot stove league is ending and spring training sites are opening across Florida and Arizona as Major League Baseball teams start to prepare for the 2021 season.
The offseason is always a busy time with important trades and free agent signings taking place that help change the balance of power in the league.
Here is a look at the most improved teams in baseball as we head into the 2021 season. For the best odds and all the information you need to place bets on baseball, check out OlyBet.
3. New York Mets
The Mets had a busy offseason. The team was sold to billionaire Steven Cohen which means a new beginning for New York's "other" franchise.
Then, the Mets made a lot of changes including trading for All Star shortstop Francisco Lindor. Lindor immediately improves the Mets infield defense which was a sore spot for the team in recent years.
The Mets also signed free agent relief pitcher Trevor May to bolster an inconsistent bullpen. May will join Edwin Diaz which should give the Mets a solid one-two punch in the late innings.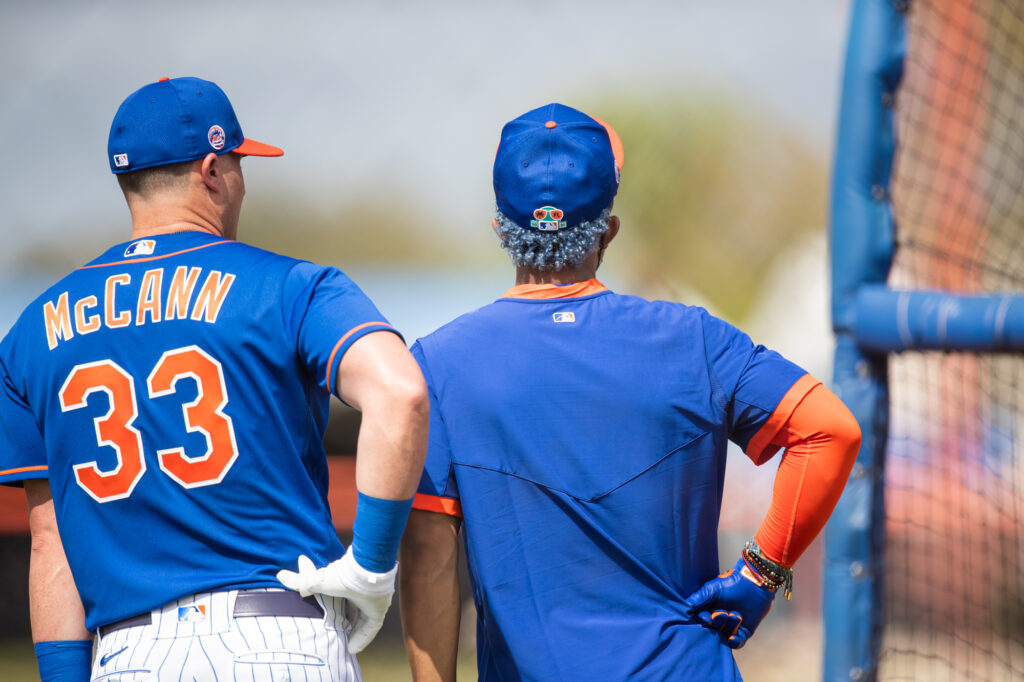 The Mets already featured several strong bats like slugger Pete Alonso and outfielder Michael Conforto and they added a quality defensive catcher in James McCann to help an already dangerous pitching staff led by Jacob deGrom.
Look for the Mets to be a much better team in 2021 and for them to compete for the postseason in the tough NL East.
2. San Diego Padres
The Padres made the playoffs last season after finishing with a 37-23 record. But the team lost Mike Clevinger this offseason even though he was limited to four starts last season.
Now, the Padres added two more pitchers to bolster their rotation including Blake Snell and Yu Darvish. The pitching staff should be deep and talented this season with Darvish and Snell joining Chris Paddack and Dinelson Lamet in their starting rotation.
The Padres also signed Korean slugger Ha-Seong Kim who should add some power to the lineup that already features Manny Machado, Fernando Tatis, Wil Myers and Eric Hosmer.
Expect the Padres to give the Dodgers a run for their money in the NL West and to make a run at the postseason again in 2021.
1. Chicago White Sox
The White Sox were already a dangerous offensive team last season, finishing six in batting average and third in home runs hit. This offseason, the ChiSox bolstered their pitching staff and intend to make a run at the playoffs again after finishing last season 35-25.
The White Sox signed Lance Lynn this offseason and added him to a strong rotation that already features Dallas Keuchel and Lucas Giolito and Chicago's south side will be a tough place for opposing teams to score a lot of runs.
Chicago also added a dominant closer in Liam Hendriks who spent the last five seasons closing out games for the Oakland Athletics. Hendriks ERA in 2020 was 1.78. If you think that is only because of the shortened season in 2020, think again because in 2019 in 75 appearances, Hendriks had a 1.80 ERA to go along with 25 saves.
If the White Sox hitting remains good, this improved pitching staff should be enough to make Chicago real contenders in the American League Central this season.
These teams should be much improved in 2021 and you can take advantage of this when wagering on games this season.