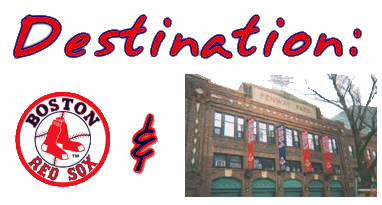 Amalie Benjamin's Red Sox Minor League Notebook
Jeff Horrigan's Red Sox Minor League Notebook
Pawtucket Red Sox
The Pawsox mounted a furious comeback after falling behind 9-1 but still ending up losing 9-7 to Ottawa.
Jon Lester is ready to return to Boston to help out if he gets the call.
The Pawsox bats are heating up with the weather.
With Julian Tavarez struggling, now is the time to bring up Jon Lester.
International League Standings
Portland Sea Dogs:
Binghamton continues to own the Sea Dogs as they beat them 3-2 on Thursday night.
Lancaster Jethawks:
Lake Elsinore swept the Jethawks and stormed into first place.
Greenville Drive:
The Drive lost to the Catfish on Thursday night 7-1.

South Atlantic League Standings
Lowell Spinners:
Lowell avoided a sweep by the IronBirds with a 7-3 victory on Thursday night. They were the only Red Sox team to win last night.
If you would like to listen to any of the games from your favorite Red Sox minor league team, head over MILB.com Gameday Audio. It's free to sign up.