HARTFORD, February 2, 2013: AEG Management CT announced that the second largest crowd in Connecticut Whale franchise history was established tonight against the Springfield Falcons at the XL Center. The crowd of 13,239 represents the most fans to view a Whale/Hartford Wolf Pack game at the XL Center in 15 years. Saturday's attendance was also the fifth-largest crowd in an AHL building this season.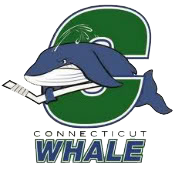 "We are extremely grateful to the hockey fans of Connecticut, and tremendously proud of this landmark accomplishment," said AEG Management CT senior vice-president and general manager Chuck Steedman. "Our sales crew works tirelessly to market the excitement of Whale hockey, and the response tonight was truly over the top. This is a genuine statement about what a large fan base there is here for the sport, and we are confident that the amazing level of excitement in the building tonight will bring many of those fans back for more."
New York Rangers assistant general manager/Whale GM Jim Schoenfeld commented, "Having an XL Center filled with supportive fans creates a terrific hockey environment for our players. Congratulations to Chuck Steedman and his staff for the vision and effort that went into making this event a great success. We are grateful to the many fans who came out tonight with special thanks to those who have supported our team over the years."
Whale head coach Ken Gernander added, "The atmosphere in the building tonight was incredible. You can't help but be pumped up to play in front of a crowd like that, and I know it gave our guys a big lift to come out and see the stands full. This is a great city to play and coach in, and it was very gratifying to see so many fans turn out for an important game against one of our big rivals."
AEG Management CT and the Whale thank Saturday evening's major sponsors, Aetna, The Hartford, Cigna and St. Francis Hospital, whose support was vital to the night's success. Also, several large groups combined to account for more than 4,400 tickets sold to Saturday night. Those include: the Connecticut Rivers Chapter of the Boy Scouts of America, the Town of West Hartford and the 20th American Gymnastics Invitational.
Following are the ten largest XL Center crowds in Whale/Wolf Pack franchise history at the XL Center:
1. 14,115 – January 24, 1998 vs. Springfield Falcons
2. 13,239 – February 2, 2013 vs. Springfield Falcons
3. 13,098 – November 27, 2010 vs. Bridgeport Sound Tigers (first game as CT Whale)
4. 12,934 – October 4, 1997 vs. Portland Pirates (first-ever franchise home opener)
5. 12,513 – October 7, 2000 vs. Providence Bruins (Calder Cup banner-raising)
6. 12,285 – January 22, 2000 vs. Providence Bruins
7. 12,206 – January 6, 2006 vs. Portland Pirates
8. 12,125 – June 2, 2000 vs. Rochester Americans (Game Five of Calder Cup Finals)
9. 12,069 – January 26, 2002 vs. Albany River Rats
10. 11,527 – February 28, 1998 vs. Syracuse Crunch
The Whale are right back in action at the XL Center this Tuesday night, February 5, wrapping up a six-game homestand against the Albany Devils. Faceoff is 7:00 PM.
Tickets to all Whale home games start as low as $10 each ($12 each when tickets are purchased on the day of the game), and are on sale now at the Public Power Ticket Office at the XL Center, through TicketMaster Charge-by-Phone at 1-800-745-3000 and on-line at www.ticketmaster.com.
For information on season seats, and all of the Whale's many ticketing options, visit www.ctwhale.com, or call the CT Whale ticket office at (860) 548-2000 to talk with an account executive today.
Follow Ian on Twitter @soxanddawgs. And be sure to like us on Facebook as well.
photo credit: Chris Rutsch