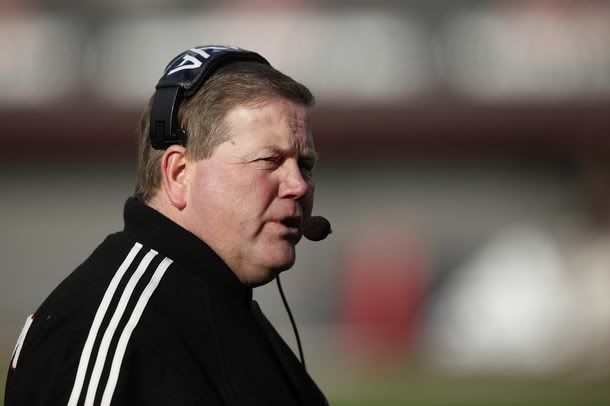 After all the rumors and other bs that's gone on the past week or so with the Notre Dame Fighting Irish head coaching job, it looks as though they finally got their man. And thankfully, it's not UConn Huskies head coach Randy Edsall.
According to a report in the South Bend Tribune, Kelly will be named the head football coach at Notre Dame. The official announcement could come as early as tomorrow.
It's not known whether or not Kelly will coach the Bearcats in the Sugar Bowl against the Florida Gators. If I had to venture a guess, I'd have to say that answer would be a big fat no.
Kelly was meeting with his players before Cincinnati's football banquet tonight. It's obvious now the meeting was to give them the bad news. Also late this afternoon, the AP reported that Cincinnati's banquet was going to be closed to the media.
Now that Edsall's out of the woods for the rumors surrounding the Notre Dame job, how long until the Edsall to Kansas rumors start up?