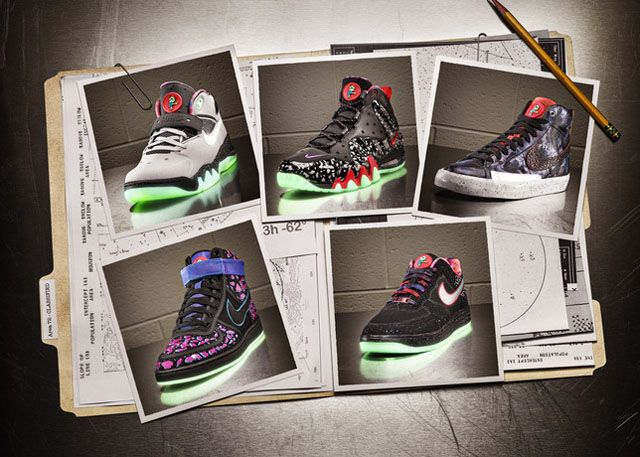 The last time we left the fictional Nike Space Program (NSP) at last year's mid-season basketball weekend in Orlando, our heroes had successfully launched into space on a mission to elevate the game to a greater galaxy.
After a sudden Big Bang in Orlando, it has been months without contact as they disappeared into space. All hope is not lost, as a transmission has just been received at Area 72 — a top-secret facility isolated in the depths of the desert in Houston, Texas, home of this year's mid-season showdown.
Continuing the extraterrestrial design inspiration established in the Nike Basketball collection for Houston, Nike Sportswear presents a top-secret collection of five shoes celebrating the best of basketball. Merging old-school models with new-age innovation, the premium collection includes the Nike Blazer Mid, Nike Vandal, Nike Lunar Force 1, Nike Barkley Posite Max and Nike Air Force Max 2013.
The collection celebrates the legacy of iconic Nike Basketball models of the past, now infused with galactic textures, reflectivity and glow-in-the-dark highlights. Developed deep within Area 72's top-secret testing facility, the five-shoe collection features a custom galaxy print also featured on Nike Basketball's performance shoes for Houston. The print appears on the collar lining of each shoe.
Since making its debut for Nike Basketball more than a decade ago, the Nike Raygun character is reincarnated on the tongue of each of these shoes. With its trademark jetpack and alien physique, the Raygun is ready to strike opponents with fury.
This top-secret Nike Sportswear collection is available beginning February 14 in limited quantities at select retail locations and Nike.com.
To see the full collection, please click on the continue reading button below if you're on the home page.
Nike Raygun
Swoosh Sentinel
Nike Blazer Mid
Nike Vandal
Nike Lunar Force 1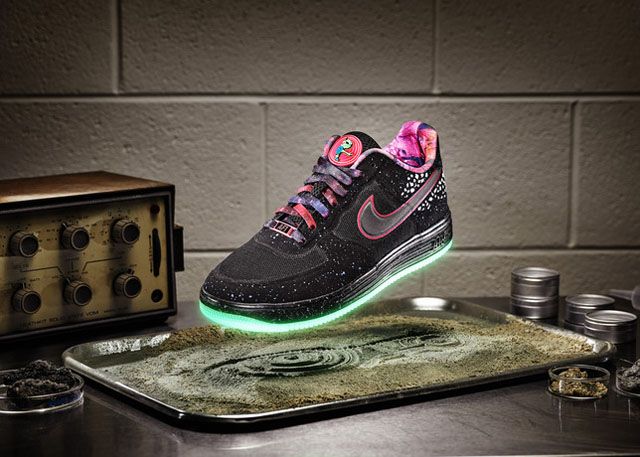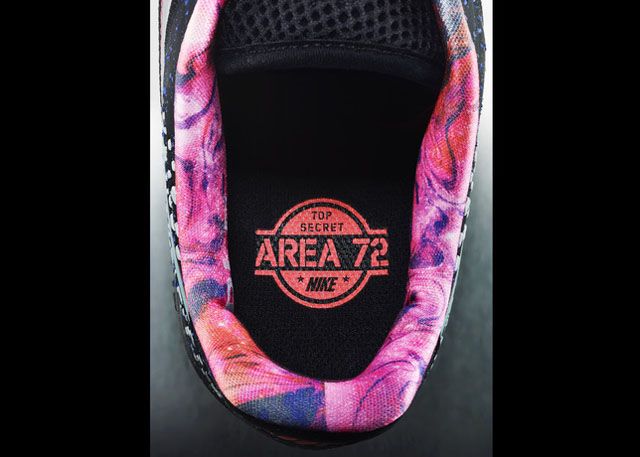 Nike Barkley Posite Max
Nike Air Force Max 2013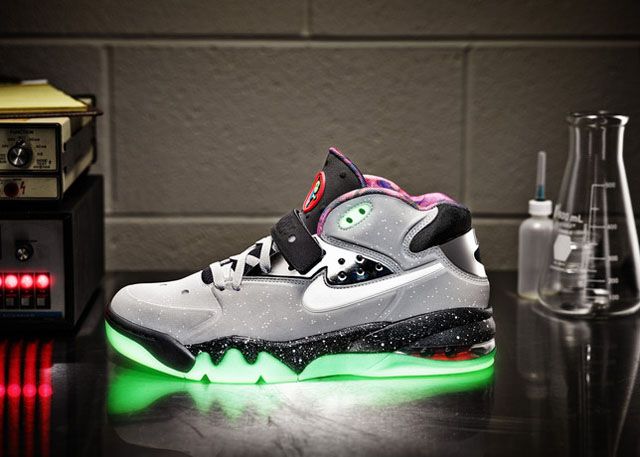 Follow Ian on Twitter @soxanddawgs. And be sure to like us on Facebook as well.
photo credits: nike, inc.