In celebration of 2013 as the Year of the Snake on the Chinese lunar calendar, the Jordan Brand will introduce the YOTS collection that will be available at retail on February 2. The pack includes both a MELO M9 and an Air Jordan 1 High for an SRP of $280.
Drawing inspirational cues from a snake's sixth sense-like ability to detect body temperature and environmental changes in its prey, the YOTS collection brings that heat sensory story to life through rich colors and materials. The Air Jordan 1 High YOTS uses a gradient outsole and upper featuring both suede and patent leather with distinct colors to symbolize the effects of temperature change.
Both shoes share rich color palettes that include Blacken Blue/Bright Citrus/Hyper Red/Raspberry Red/Deep Royal Blue and Volt.
MELO M9 Year of the Snake
MELO M9 Year of the Snake
MELO M9 Year of the Snake
MELO M9 Year of the Snake
Air Jordan 1 High Year of the Snake
Air Jordan 1 High Year of the Snake
Air Jordan 1 High Year of the Snake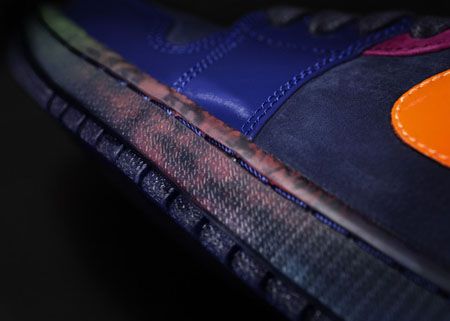 Air Jordan 1 High Year of the Snake
photo credits: nike, inc