When now UConn Huskies head coach Kevin Ollie was out there recruiting, I'm beginning to wonder if he told recruits "come to UConn see the world".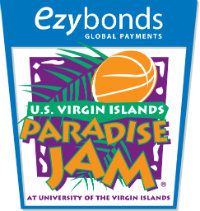 The Huskies started their 2012-13 season in Germany before returning back stateside for a brief time. Now they are in the Virgin Islands at the 2012 Paradise Jam, a tournament they won in 2008.
On Friday night, they had a tough matchup with the Wake Forest Demon Deacons in the first round of the tournament.
And with a strong second half effort from Shabazz Napier, the Huskies were able to hold off the Demon Deacons for a 77-71 win at the University of the Virgin Islands Sports and Fitness Center in Charlotte Amalie, St. Thomas, U.S.V.I.
No. 23 UConn improves to 3-0 on the season and awaits the winner of the Quinnipiac-Iona game at 9 p.m. on Sunday night. That game will be televised by the CBS Sports Network. Wake Forest falls to 1-1.
Given that Napier didn't score until there was 10 minutes to go in the game, you wouldn't have thought he would have led the team in scoring. He actually tied Ryan Boatright for the team lead with 16 points. Napier added four assists while Boatright led the Huskies with seven rebounds and five assists.
Both DeAndre Daniels and Enosch Wolf had fine games for the Huskies as both finished with 12 points. Wolf also pulled down six rebounds. Not bad for a kid who had barely seen the floor before this season.
Codi Miller-McIntyre led all scorers in the game with 21 points and added five assists for the Demon Deacons. C.J. Haris chipped in with 17 points while Travis McKie added 16 points and a game-high eight rebounds.
UConn Huskies vs Wake Forest Demon Deacons 2012 Paradise Jam First Round box score
Follow Ian on Twitter @soxanddawgs. And be sure to like us on Facebook as well.