It's final cutdown day for teams in the NFL and for some former UConn Huskies, it's been a good day. But for eight of them, it's not been the best of the days as they are now out of work.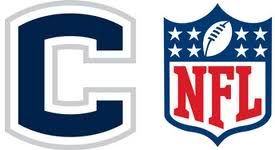 Starting off with the bad news, veteran QB Dan Orlovsky was cut by the Indianapolis Colts. Former Husky quarterback Tyler Lorenzen, who had been a tight end with the New Orleans Saints practice squad, was cut by the team on Saturday as well. Donald Thomas, who broke into the league with the Miami Dolphins, was cut by the Detroit Lions.
Lawrence Wilson, who was a 6th round draft pick of the Carolina Panthers in the 2011 NFL Draft, was among the final cuts for them. Also cut from the Panthers was Robert McClain. The same goes for Greg Lloyd, who was drafted in the 7th round by the Philadelphia Eagles this year.
Undrafted free agent Zach Hurd was cut by the Seattle Seahawks earlier this week and fellow UDFA Scott Lutrus was cut by the Jacksonville Jaguars on Friday.
To continue reading, click on the read more button below if you're on the home page.
Despite less than stellar numbers in his first two years, running back Donald Brown has made the Indianapolis Colts.
Arguably one of the better UConn players in the NFL right now is defensive back Tyvon Branch. And for the fourth consecutive season, he'll be doing his thing on Sundays in the NFL. Will Beatty should find himself starting at tackle for the New York Giants this season. And despite losing his starting job last year, Darius Butler has made the New England Patriots.
2010 draftee from UConn, wide receiver Marcus Easley has made the Buffalo Bills after missing the 2010 season with a knee injury.
Two of UConn's 2011 NFL Draftees have made their teams.
Anthony Sherman and Jordan Todman both survived final cuts with the Arizona Cardinals and San Diego Chargers respectively.
One thing to keep in mind folks is the fact that just because these guys have made the team, they may not be there when the NFL season opens. Teams will be scouring the waiver wire trying to find a fit with someone released from another team. And if any one of these guys were among the final players to stay with their team, it's quite possible they could be the first to go if someone new is acquired by their team.
If anyone of the cuts makes a practice team for any of the 32 NFL teams, I'll be sure to let you know as well.