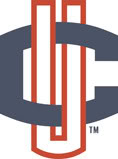 UConn Huskies men's basketball coach Jim Calhoun issued a statement through his Kansas based attorney about the violations the UConn men's basketball program committed.
"First of all I'd like to thank everyone who has offered support over this past week both for our program and for my family during what has been a difficult time. Regarding the NCAA's findings and penalties, I'd like to state the following:
As the leader of the Connecticut basketball program and an ambassador of the University, the buck stops with me. No qualifications. No exceptions. Without going into the details of the case or addressing each of the findings and subsequent penalties, I fully acknowledge that we, as a staff, made mistakes and would like to apologize to the University and all associated with UConn on behalf of myself and the men's basketball program.
Throughout my 39-year career, my intentions have been, and will continue to be, on doing things the right way, in full compliance with the rules of my profession, and more importantly, with a moral and ethical standard that has been at the center of who I strive to be as a person. I remain committed to doing my job with integrity. Clearly, through our actions, there are lessons to be learned for the University, for our basketball family, and for me personally.
Unfortunately, our mistakes have caused unrelated attention to be placed on the young men in our program today who continue to write their own story this basketball season. I will not allow those distractions to continue.
My love for my players, the game of basketball, and this University will remain my number one professional priority. As the leader of this program, I am moving forward. I owe this to our players and our staff. I have apologized to them privately for the distractions. My personal feelings about this situation and the NCAA's findings will remain private and I will not have any further public comment on this matter.
I am energized and excited about the remainder of the regular season and what the post-season may hold, and our program remains committed to making UConn and all associated with it proud of what we do both on and off the floor."