With UConn Huskies OF George Springer (Houston Astros) and RHP Matt Barnes (Boston Red Sox) being drafted on the first day of the 2011 MLB Draft and SS Nick Ahmed going to the Atlanta Braves in the second round, it looked like a good start to the draft for the UConn baseball program.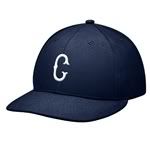 Well it only got better as five more Huskies were drafted during rounds three through 30 on Tuesday afternoon.
They are as follows:
Round 17 – Mike Andreoli, RF by the Chicago Cubs
Round 18 – Greg Nappo, RHP by the Florida Marlins
Round 19 – Kevin Vance, RHP by the Chicago White Sox
Round 21 – Mike Nemeth, 1B by the Milwaukee Brewers
Round 30 – David Fischer, RHP by the San Francisco Giants
The UConn baseball team will still be busy though as they'll be playing the Columbia, SC Super Regional beginning on Saturday against the South Carolina Gamecocks.
Congratulations to all of the Huskies drafted so far and best of luck this weekend.