While we'll have to wait a few more weeks for the Associated Press to announce their yearly award winners, they have announced their All-Pro Teams for the 2012 NFL season.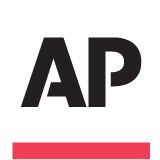 The New England Patriots only had two members on the team. DT Vince Wilfork made the AP All-Pro First Team while G Logan Mankins made the AP All-Pro Second Team.
AP All-Pro First Team:
OFFENSE:
QB: Peyton Manning, Broncos
RB: *Adrian Peterson, Vikings, Marshawn Lynch, Seahawks
FB: Vonta Leach, Ravens.
TE: Tony Gonzalez, Falcons
WR: Calvin Johnson, Lions; Brandon Marshall, Bears
OT: Duane Brown, Texans; Ryan Clady, Broncos
OG: Jahri Evans, Saints; Mike Iupati, 49ers
C: Max Unger, Seahawks
DEFENSE
DE: *J.J. Watt, Texans, Cameron Wake, Dolphins.
DT: Geno Atkins, Bengals; Vince Wilfork, Patriots
OLB: Von Miller, Broncos; Aldon Smith, 49ers
ILB: Patrick Willis, 49ers; NaVorro Bowman, 49ers
CB: Richard Sherman, Seahawks; Charles Tillman, Bears
S: Earl Thomas, Seahawks; Dashon Goldson, 49ers
P: Andy Lee, 49ers
K: Blair Walsh, Vikings
KR: Jacoby Jones, Ravens
* unanimous selection
For a look at the AP All-Pro Second Team, please click on the continue reading button below if you're on the home page.
AP All-Pro Second Team
OFFENSE
QB: Aaron Rodgers, Packers
RB: Alfred Morris, Redskins; Jamaal Charles, Chiefs
FB: Jerome Felton, Vikings
TE: Jason Witten, Cowboys
WR: A.J. Green, Bengals; Andre Johnson, Texans
OT: Joe Thomas, Browns; Joe Staley, 49ers
OG: Marshal Yanda, Ravens; Logan Mankins, Patriots
C: Maurkice Pouncey, Steelers
DEFENSE
DE: Justin Smith, 49ers; Julius Peppers, Bears
DT: Justin Smith, 49ers; Ndamukong Suh, Lions; Haloti Ngata, Ravens
OLB: Chad Greenway, Vikings; Ahmad Brooks, 49ers; Clay Matthews, Packers; and DeMarcus Ware, Cowboys
ILB: Daryl Washington, Cardinals; London Fletcher, Redskins
CB: Champ Bailey, Broncos; Tim Jennings, Bears
S: Eric Weddle, Chargers; Jairus Byrd, Bills
P: Thomas Morstead, Saints
K: Phil Dawson, Browns
KR: David Wilson, Giants
Follow Ian on Twitter @soxanddawgs. And be sure to like us on Facebook as well.