Given the fact that Maya Moore has graduated from UConn, we really couldn't expect the UConn Huskies women's basketball team to be ranked No. 1 when the 2011-12 AP Top 25 Preseason poll. And they weren't as they are ranked No. 4 to start the season.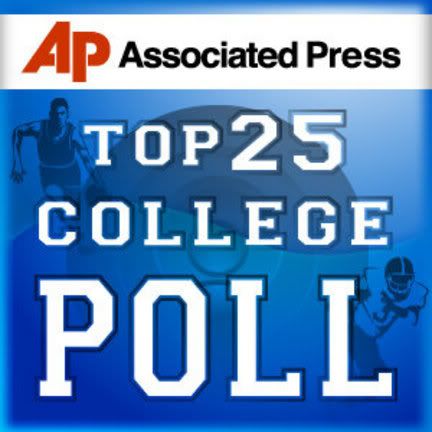 For the first time ever, the Baylor Lady Bears are ranked No. 1 to start the season. They are followed in the poll by Notre Dame, Tennesse, UConn and Stanford.
Joining the Irish and Huskies in the top 25 from the Big East are the Louisville (9), Georgetown (10), Rutgers (16), DePaul (19) and St. John's (25). The Pittsburgh Panthers are the only team from the Big East in the others receiving votes.
For a full look at the AP Top 25 Preseason Poll, click on the read more button below if you're on the home page.
AP Top 25
RK
TEAM
REC
PTS
PREV

1

Baylor (33)

0-0

988

3

2

Notre Dame (6)

0-0

934

10

3

Tennessee

0-0

906

4

4

Connecticut

0-0

876

1

5

Stanford

0-0

852

2

6

Texas A&M (1)

0-0

772

8

7

Miami (FL)

0-0

750

11

8

Duke

0-0

705

6

9

Louisville

0-0

690

NR

10

Georgetown

0-0

585

23

11

Maryland

0-0

569

16

12

Penn State

0-0

491

NR

13

Georgia

0-0

432

NR

14

Florida State

0-0

428

15

15

Oklahoma

0-0

344

21

16

Rutgers

0-0

283

NR

17

Purdue

0-0

277

NR

18

Kentucky

0-0

275

17

19

DePaul

0-0

263

9

20

North Carolina

0-0

261

14

21

LSU

0-0

228

NR

22

UCLA

0-0

175

7

23

USC

0-0

158

NR

24

Texas

0-0

152

NR

25

St. John's

0-0

151

NR

Dropped out:

Xavier 5, Michigan State 12, Green Bay 13, Ohio State 18, Marist 19, Gonzaga 20, Georgia Tech 23, Marquette 24, Iowa 25

Others receiving votes:

Ohio State 118, Michigan State 95, Gonzaga 57, Texas Tech 41, Green Bay 32, Iowa 20, California 19, Georgia Tech 17, Kansas State 15, Iowa State 12, Xavier 6, Dayton 4, Marist 4, Temple 4, Vanderbilt 4, Florida 2, Oral Roberts 2, Delaware 1, Marquette 1, Pittsburgh 1