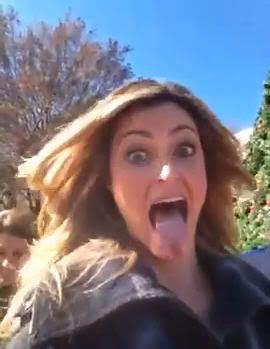 ESPN hottie Erin Andrews is in Atlanta this weekend for the SEC Championship Game between LSU and Georgia. David Pollack came along with her and she showed us all of his adoring fans on a video posted on YouTube.
But right at the end of the video, she gives us some tongue as seen above.
Photo credit: Erin Andrews YouTube
Follow Ian on Twitter @soxanddawgs. And be sure to like us on Facebook as well.