The New England Patriots announced on Friday morning that they have released veteran CB Leigh Bodden.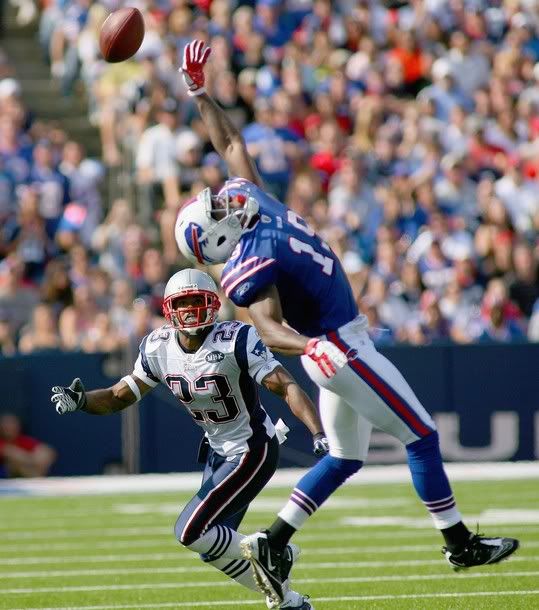 Bodden, who played his college ball at Duquesne, was originally signed by the Cleveland Browns in 2003 as an undrafted free agent where he spent five seasons originally making the team as a special teams player. In 2008 he was traded to the Detroit Lions and was a member of the team that finished the season 0-16.
After being released by Detroit in February 2009 he signed a one year contract with the Patriots. In '09 he played in 15 games starting 14 of them. In the offseason after exploring free agency he returned to New England when he signed a 4-year, $22 million deal with $10 million guaranteed. The bulk of the contract was front loaded with Bodden earning 14 million over the first two seasons.
He never saw the field in the 2010 regular season being place on the IR in August 2010 with a shoulder injury.
Bodden returned this season and played in 5 games making 16 tackles and defended 4 passes.
CB Josh Victorian who was released earlier in the week looks like the candidate to take the roster sport left open by Bodden's release.
Follow Steve on Twitter @djstevem
Photo credit: Getty Images