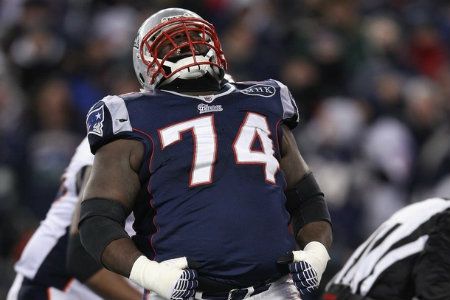 New England Patriots defensive lineman Kyle Love, a restricted rights free agent this past offseason, got a one year contract extension and is now with the team though the 2013 season.
Earlier this spring Love signed his RFA tender and there was word all along the team was looking at giving him a two year deal with a signing bonus that would keep him away from unrestricted free agency after the 2012 season.
The extension has a maximum value of $3.1 million with a $500,000 signing bonus.
The 6'1", 310 lb. Love, who played his college ball at Mississippi State, has been with the Patriots since the 2010 season when he was signed as an undrafted rookie free agent.
In 2011 Love, 25, had 33 tackles and 3 sacks and played in more than 50% of the teams defensive snaps.
Follow Steve on Twitter @SteveMichaelsII
photo credit: getty images