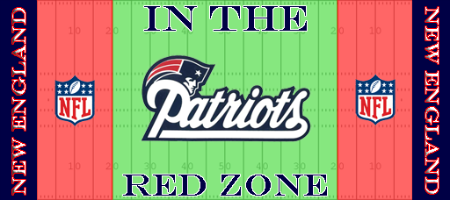 On Monday the players were given the day off due to new rules in the CBA which state that all teams must have one off day during the first week of training camp. So while the players were away the coaching staff and front office were busy.
First off as we reported in the wee hours of the morning the team brought in former Chicago Bear DT Tommie Harris for a workout today. Harris, 28, is a three time Pro Bowl selection and two time All-Pro selection out of Oklahoma.
There has been no word yet as of press time on how Harris' workout and meeting with Bill Belichick and the staff went.
There was another camp casualty announced this evening the team released QB Jonathan Crompton. The former Tennessee Volunteer was signed last November to the practice squad and in camp had slid to fourth on the depth chart behind 3rd round pick Ryan Mallett, a former Arkansas Razorback.
To continue reading, click on the read more button below if you're on the home page.
Speaking of Mallett, the NFL disallowed his contract and that of fellow draft pick RB Stevan Ridley due to some language in the pact which will need to be tweaked. This is the third rookie contract the league has kicked back to the Patriots, so it looks like not everyone is quite up to all the nuances of the new CBA.
As for the three remaining unsigned draft picks, they're still unsigned. Right now there has been no movement on deals for Nate Solder, Ras-I Dowling and Shane Vereen. Word is that agents are all looking to get the fourth year guaranteed and the Patriots, as well as other teams with unsigned picks, are balking.
With Matt Light back in the fold and the release of Crompton the team now has 88 players towards the 90-man roster limit.
The training camp schedule for the next few days is as follows:
Tuesday
Practice held from 1:30 p.m. to 4:30 p.m.
Wednesday
Practice at Gillette Stadium for season ticket holders only from 6:30 p.m. to 9 p.m.
For all the latest training camp information go to patriots.com/trainingcamp or call 508.549.0041.
Stay with Sox & Dawgs for all the latest Patriots news through the free agent frenzy. We will post larger signings and trades as soon as we can and will recap the minor moves near the end of the day.
Follow Steve on Twitter @djstevem