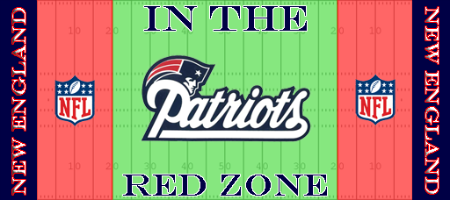 Well where do we start this week after an absolute ass kicking at the hands of the, uh, Miami Dolphins. As I wrote in the game report the only good aspect from a Patriots standpoint was the special teams. The same unit that looked so awful in the preseason has been fantastic in the three games. While Matt Cassel was far from effective this loss can't be pinned on him as he wasn't on the field missing tackles of Ronnie Brown and Ricky Williams and he wasn't leaving Miami receivers open downfield. The offensive line was pretty pathetic too. So maybe it's best they have a week off so this can stew a while longer.
Here are the AFC East Standings as of today:
Buffalo 3-0
New England 2-1
NY Jets 1-2
Miami 1-2
The Bills are 3-0 for the first time since 1992 and the Patriots are not in first place for the first time since Week 6 of the 2003 season.
Patriots head coach Bill Belichick made his weekly Patriots Monday appearance on WEEI Monday afternoon.
On Monday the team released RB Kyle Eckel. He was inactive for the game against Miami after signing with the team a week earlier. He was signed for what seemed like insurance with Laurence Maroney suffering a shoulder injury and LaMont Jordan having foot issues. Now the team has a slot open on the 53-man roster.
The Patriots need to bury this game much like they did in 2001.
The outcome of the game was surely shocking to a lot of people.
In the blow out rookie QB Kevin O'Connell made his NFL debut playing 8 plays at the end of the game when the result was all but in the books.
Matt Cassel's play dropped off yesterday in the loss. But some guy named Brady also lost his second NFL pretty handily to the Miami Dolphins as well. After that things turned out okay I guess.
The New England defense was completely fooled and seemed as if they failed to make adjustments or didn't make the correct one's.
A look at who is up and who is down after the shellacking by Miami.
Ellis Hobbs set a team record for most return yardage in a game on Sunday. That's a record that's probably not a good one because it means you got scored on a lot.
According to the CHB we now live in an alternative universe.
Do you think Matt Cassel would look good in purple? Charlie Walters on the St. Paul Pioneer Press thinks Cassel could be the Vikings QB in 2009.
On this date in Patriots history the team broke ground on Foxboro Stadium in 1970. The stadium opened less than a year later on September 19, 1971 when the New England Patriots beat the Oakland Raiders, 20-6.