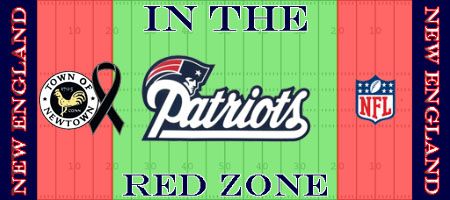 How My Predictions Worked Out
Before the season started I predicted that the Patriots would finish 12-4, with identical 6-2 records and home and on the road. They would go 5-1 in the division, 9-3 in the conference and 3-1 against the NFC West. I had road home losses to Buffalo and Houston and road losses to Baltimore and Seattle.
Officially the New England Patriots did indeed finish 12-4 in 2012. They even had identical 6-2 records at Gillette and on the road. They would go 6-0 in their division, 11-1 in the conference and 1-3 against the NFC West. Their home losses were to Arizona and San Francisco and the road losses were to Baltimore and Seattle.
Too bad I wasn't as accurate in picking games against the spread. This season including the playoffs I was absolutely brutal picking correctly only 5 times while I would have lost money 13 times. Jimmy the Greek was better when he was drunk, I wish I was drunk but alas I was stone cold sober. Luckily if you're a guy who loves to bet the total or over/under I got that correct 12 times out of 18 and much better percentage.
As for the playoffs the Patriots finished as the #2 seed, I predicted them as the #5 coming in second in the division to Buffalo. I think I may actually have been drunk when I did that or at least I hope I was.
I had them going 1-1 in the post season winning Wild Card week and losing in the divisional round. As we know they earned a bye this season and won in the Divisional round and lost in the AFC Championship Game.
All in all they finished 13-5 just as I said they would.
To continue reading, please click on the continue reading button below if you're on the home page.
Looking At 2013
With 2012 officially in the books we have to look ahead to the 2013 NFL season and see what changes the Patriots will make in the roster.
Where do I see changes? On offense most likely in the wide receiver's corps, Brandon Lloyd stays but Deion Branch probably will not be back and Kamar Aiken and Matthew Slater are not the teams 4th and 5th wideouts. Slater will stay because he means too much to them on special teams.
The biggest monkey in the room is Wes Welker's contract. He is currently on the franchise tag and if they tag him again he gets an additional 20% which puts him over $11 million for one season. Bill Belichick is highly unlikely to pay him that, it goes back to value for the position. Welker wants a long-term deal likely in the 3-year range and he wants to get paid. My gut feeling is New England will let him test the market to see what offers he can get. If that happens he is as good as gone. I hope I am wrong.
In the tight end grouping Obviously Rob Gronkowski and Aaron Hernandez return the question is whether or not Daniel Fells and Mike Hoomanawanui will too.
On the offensive line the starters are solid, the team was very smart with making Ryan Wendell the starting center. They need to see some more development out of Marcus Cannon and Markus Zusevics. Other than that I expect to see some turnover among Nick McDonald and Donald Thomas.
The quarterbacks and the running backs should remain untouched, as should the special teamers LS Danny Aiken, K Stephen Gostkowski and P Zoltan Mesko.
Defensively they continue to need some pash rush help, Chandler Jones had a good first year but he lost time and effectiveness due to ankle injuries. With a full, healthy season I expect more out of him in the sack department. I'd like to see more out of Justin Francis and Jake Bequette moving forward. I'm not sure if Trevor Scott returns in 2013, when he played he was fairly productive. Also Jermaine Cunningham needs to continue to mature and play up to his potential. He is entering his fourth season and time is running out on him. The middle of the line remains stout and should be untouched with Vince Wilfork, Brandon Deaderick and Kyle Love forming a nice run stopping trio.
The three starting linebackers are solid and all have Pro Bowl potential. It's the bottom three in depth chart where we will see change. Niko Koutouvides, Tracy White and Mike Rivera all made solid special teams contributions but saw very little time on defense. Between the three they made 13 tackles on defense in limited action with White having 10 of them. Expect some change their in at least two of the positions. If you get a push rushing end you have the option of moving Rob Ninkovich back to linebacker.
Now we get to the secondary. Since they acquired Aqib Talib the defensive backfield started to gel. They need to sign Talib who will be a free agent. Alfonzo Dennard got better as the season went on, Devin McCourty excelled after moving to safety and Steve Gregory was a nice pick up. My feeling is that Kyle Arrington, Patrick Chung and Derrick Martin won't be in Foxboro to start the season and that guys like Nate Ebner, Tavon Wilson, Marquise Cole, Malcolm Williams continue to grow and play a part in 2013.
By my projections that will leave the potential for 12-14 roster changes next season. Now is the time for the staff to excel and make out their free agent and draft boards and try to return to the Super Bowl for the 8th time next season.
News and Notes
According to the team QB Tom Brady, G Logan Mankins, WR Wes Welker and DT Vince Wilfork have decided against playing in the Pro Bowl this weekend.
The Patriots also announced that they have signed some players to future contracts. Future contracts are used on players who have expiring contracts and are on your practice squad at the end of the season or players who are not on the active roster of any team. It allows these players to be able to take part in OTA's with the team. Signing deals were DL Tracy Robinson, WR Jeremy Ebert, RB James Develin, LB Jeff Tarpinian and WR Andre Holmes. They also have QB Mike Kafka and DE Marcus Benard under future contracts for next season.
Bill Belichick met with the media on Monday to talk about the 2012 season. (patriots.com)
Five takeaways from the Patriots loss to the Ravens (Boston Globe)
Best and Worst of the Patriots-Ravens. (Boston Herald)
Ravens crush Patriots second half miracle (Hartford Courant)
With the loss the Patriots are locked in with the 29th pick in the first round of the NFL Draft.
This was the Patriot 20th playoff season, it was the 31st playoff game of the Kraft Era (20-11) and the team is now 24-17 all-time in the post season.
The Patriots are now 3-13 when they have a negative turnover ratio in a post season game. Sunday they were MINUS 3.
The Patriots now are 10-3 at Gillette Stadium in the post season, 14-4 overall as the home team.
This was the third time in team history that the Patriots have played in back-to-back Conference Championship Games (2003-04, 2006-07 and 2011-12).
The Patriots 9 Conference Championship appearances are 5th most in the Super Bowl era. They trail only Oakland (11), San Francisco (14), Dallas (14) and Pittsburgh (15).
They are now 7-2 in the AFC Championship Game.
New England is 4-1 in Conference Championship Games played in Foxboro (3-1 in Gillette Stadium).
The Patriots lead the overall series vs. the Ravens 7-3 including the post season (1-2).
Bill Belichick is now 205-109 including post season.
Belichick's 205 wins are good for a tie for 6th all-time with Marty Schottenheimer who coached the Browns, Chiefs, Redskins and Chargers.
He is 18-8 in the playoffs, 17-7 as head coach of the Patriots in the post season.
His 18 playoff wins are the third most all-time behind only Don Shula (19) and Tom Landry (20).
Tom Brady is 17-7 in the playoffs and has an overall record of 153-46.
Brady is 11-3 at home in the post season.
Brady is 3rd all-time in postseason TD passes with 42. Brett Favre is 2nd with 44 and Joe Montana leads with 45.
Brady holds the franchise lead for most playoff games as a Patriot (24). It is the most all-time in the NFL for a quarterback (tied with Brett Favre).
WR Wes Welker now has catches in 119 consecutive games including playoffs, 102 as a Patriot. The last time Welker did not have a catch in a game was 12/24/05 as a Dolphin.
Welker is the all-time franchise leader with 69 playoff receptions. He had 16 catches this post season for 248 yards and 1 TD.
TE Aaron Hernandez had 15 catches for 168 yards in two post season games.
WR Brandon Lloyd played his first two playoff games in his career and he had 12 catches for 102 yards and 1 TD.
RB Stevan Ridley led the team in rushing he had 70 yards on 18 carries. He finished the post season with 152 yards on 33 carries and 1 TD.
In two games RB Shane Vereen had 162 yards from scrimmage (57 rushing yards, 105 yards receiving) and 3 TD's.
LB Brandon Spikes had 11 tackles on Sunday (6 solo) and 1 QB hit. He led the team in post season tackles with 17 tackles (10 solo). DB Devin McCourty (10 solo) and LB Jerod Mayo (10 solo) had 15 tackles each in the post season.
LB Rob Ninkovich had the lone post season INT against Houston.
Ninkovich also led the team in post season sacks with two against Baltimore. The team got credited for a sack against Houston.
CB Alfonzo Dennard (vs. Houston) and Mayo (vs. Baltimore) each had 1 post season forced fumble.
CB Marquise Cole led the team with 4 tackles on special teams in the two playoff games.
New England had more first downs than Baltimore did, 28-25.
The Patriots were 7 of 15 (47%) on 3rd down conversions while they held the Ravens to 5 for 12 (42%).
Baltimore did not attempt a 4th down play while New England was 1 for 2 (50%).
The Patriots had more total yards on Sunday against the Ravens, 428 to 356.
New England had 3 turnovers on Sunday 2 INTs and 1 fumble.
They ended the post season MINUS 2 in turnover ratio (2 INT/1 fumble against and 1 INT/0 fumbles for).
The Patriots were 1 for 4 in the red zone with 1 TD, 2 FG's and 1 loss of downs.
The Ravens were 4 for 4 in the red zone with 4 TD's.
Baltimore won the time of possession 31:06 to 28:54.
The longest play allowed by the New England defense was 26 yards on a pass from Joe Flacco to Anquan Boldin in the 3rd quarter.
The Patriots had 2 plays for more yardage (36, 39) than the Ravens longest play (26).
Each team had 4 plays of 20 yards or more.
Follow Steve on Twitter @SteveMichaelsII