This Week
The New England Patriots host the Chicago Bears at Gillette Stadium in Foxboro MA on Sunday at 1 p.m.
The Bears
The Patriots
Overall Record
3-4
Overall Record
5-2
Road Record
3-1
Home Record
3-0
AFC East
1-2
NFC North
1-0
AFC Conf
1-2
NFC Conf
1-0
Brad Allen is the referee for the game.
The Line/Prediction
As of Thursday the line on the game from sportsbetting.ag via Yahoo Sports has the Patriots at MINUS 6. The over/under is 50.5.
My Prediction is Patriots 30, Bears, 17.
Give the points (Patriots) and take the under. I am 4-3 against the spread and 4 of 7 on calling the over/under in 2014.
Tickets
The Patriots are reporting the game as a sell out. It is the 222nd consecutive sell out dating back to the 1994 season opener. The record includes preseason, regular season and playoff games.
Tickets to the game, if available, can be purchased through Ticketmaster. You can check the availability here.
After market tickets are available through the Official Patriots Ticket Exchange where season ticket holders can sell their unused seats to fans on the season ticket waiting list.
Getting to the Game
If you're lucky enough to be going to the game in Foxboro make sure you check out the links.
Here is the up to date weather forecast from the Weather Channel for Foxboro MA.
Click for all the game day information including Gillette Stadium directions, parking information, seating chart and map.
Tailgating
Here's a bunch of different tailgating recipes from Tailgating.com. There's something there for everyone and every type of meal or snack. I've tried some of the recipes and they're very good.
You can find other recipes from the team on their website. Includes Gronk's Buffalo Chicken Dip, Carne Asada Fries, Cincinnati Chili and more.
And with tailgating many people enjoy some adult beverages. With that in mind check out Drink Nation for how to make all sorts of great drinks. You can look things up by name, ingredient(s) or theme.
Whether it's at the game, a bar or a friend's house moderation is always the key to a great time. Please don't drink and drive and designate a sober driver. Remember drive sober or get pulled over.
BROADCAST INFORMATION
Television
FOX in televising the game regionally, Sam Rosen will do play by play while former safety John Lynch will provide the game analysis and Pam Oliver works the sidelines. You can look here for your local affiliate.
See if you're getting the game courtesy of J.P. Kirby at the506.com.
The DirecTV designation is Channel 707.
Here are all the rules on NFL TV broadcasts including explaining the blackout rules; flex scheduling and commercial breaks.
Radio
The Patriots Radio Network broadcasts the game from flagship station WBZ-FM, 98.5 the Sports Hub in Boston. Bob Socci handles the play-by-play and former Patriots QB Scott Zolak will do the game analysis. It all starts with Gary Tanguay and Andy Gresh with the pregame show at 10 a.m. on the network. The post game starts after the final gun and continues for three hours along the network.
The Patriots Radio Network call is available on Sirius Channel 132, XM Channel 231 and SiriusXM Internet Channel 818.
The Bears Radio Network has Jeff Joniak calling play by play and former Bears center Tom Thayer doing the color with Zach Zaidman on the sidelines via their flagship station WBBM-AM 780 and FM 105.9.
Their call is available on Sirius Channel 85, XM Channel 85 and SiriusXM Internet Channel 805.
ESPN Radio will carry the game nationally with Marc Kestecher doing play by play, Bill Polian offers analysis and Ian Fitzsimmons covers the sidelines.
Their call is also available on Sirius Channel 84, XM Channel 84 and SiriusXM Internet Channel 84.
Patriots All Access
Patriots All-Access features behind the scenes looks, interviews and breakdowns with head coach Bill Belichick and in depth features on the team. It's hosted by Steve Burton of WBZ-TV (Boston) and airs weekly in most New England television markets.
Boston MA on TV 38 Friday at 7 p.m. and Sunday at 9 a.m.
Providence RI on WNAC Friday at 7 p.m. and Sunday at 9 a.m.
Manchester NH on WMUR Saturday at midnight
Portland ME on WMTW Saturday at 5 a.m.
Hartford CT on WCTX Saturday at 5 p.m.
Springfield MA on WFXQ Saturday at 7 p.m.
Bangor ME on WVII Sunday at 11 a.m.
You can also watch it anytime on the teams website in the media section.
Last Week
The Patriots defeated the Jets on Thursday night at Gillette, 27-25.
The Bears lost again at home this time to the Dolphins, 27-14.
History
The Patriots lead the series between the teams, 8-4 including playoffs.
Teams met in Super Bowl XX with Chicago winning, 46-10.
New England has won the last three meetings and 6 of the last 7.
Patriots won the only ever meeting at Gillette Stadium in 2006, 17-13. That was first game at Gillette played on Field Turf.
Patriots won the last meeting at Soldier Field in the fog, 36-7.
Patriots Team Notes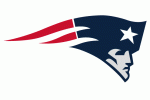 Here is the Patriots roster, depth chart and injury report for the game.
2014 Patriots Schedule/Results
Franchise notes:
The Patriots overall franchise record is 443-375-9. They have won three Super Bowls (XXXVI, XXXVIII, XXXIX) in seven appearances. Overall they are 25-18 in the post season.
They last appeared in the playoffs in 2013 when they beat Indianapolis in the AFC Divisional Round 43-22 and lost at Denver 26-16 in the AFC Championship Game.
It was the 3rd consecutive AFC Championship game appearance for the franchise and 10th overall. They are 7-3 in those AFC title games.
The Patriots were 12-4 (1-1 in playoffs) in 2013 and are the defending five-time AFC East Champions. They have won the division 11 times and the conference 5 times since 2000.
New England is the only NFL team to finish .500 or better in each of the last 13 seasons (2001-2013).
They have 11 consecutive seasons with at least 10 wins.
They are the first team in the free agency era (1993) to win more than half their games in a 13-season span.
The Kraft Family Era (1994-present):
This is the 21st season of Patriots ownership by the Kraft family. Since Robert Kraft bought the team in 1994 they:
Have the most Super Bowl wins, 3.
Have the most regular season wins, 222.
Have the most wins including playoffs, 243.
Have the most conference titles, 6.
Have the most division titles, 13.
Have the most playoff wins, 21
Have played the most playoff games, 33.
Are tied for the most playoff seasons, 15.
The fewest head coaches within the division, 3.
Have drafted the most Pro Bowl players, 20.
From 1960 to 1993 the New England/Boston Patriots won a total of 225 games.
In the Belichick Era (2000-present):
Since 2003 the Patriots have the NFL's best record at 143-40.
Since Gillette Stadium opened they are 84-15 at home in the regular season.
Since October 2003 the Patriots are a NFL best 40-9 in October games including a home record of 24-1.
They have won 31 of their last 35 October games.
Against the Bears and the NFC:
3-0 vs. Chicago at home with wins in 1988, 1997 and 2006.
Since 2002 they are 20-4 at home vs. NFC teams.
They have won 12 consecutive games vs. the NFC North; the last loss to a NFC North team was vs. Green Bay in October 2002.
Last Week vs. the Jets:
Won for the 2nd time since 2000 when possessing the ball for less than 20 minutes. The last win was in 2010 vs. Green Bay.
Only had the ball for 19:06. Only had the ball for 2:36 in the first quarter. Yet they only trailed in the game for a total 8:18 of playing time.
DT Chris Jones was named AFC Special Teams Player of the Week for his blocked field goal that sealed the win last week vs. the Jets.
Had 16 first downs to the Jets 28 first downs.
Jets had 423 total yards to Patriots 323 total yards.
Gave up points in first five defensive possessions (4 field goals, 1 TD).
The defense allowed 218 yards rushing in Week 7 vs. New York.
First game of the season in which neither team had a turnover.
Patriots continue to get penalized at a high rate, had 9 penalties vs. the Jets and are averaging 9 penalties per game.
The Jets top five yardage plays allowed by the defense were all passing plays the longest being 28 yards. Their longest rush against the defense was 15 yards.
The top six yardage plays for the offense were pass plays the longest being the 49-yard TD pass to Shane Vereen on the opening drive. The longest rush was by Vereen for 17-yards.
In the 2014 Season:
Played four games (@KC, Cincy, @Buf, NYJ) in 19 days and won the last 3 including two in the division.
New England has 63 penalties this season in six weeks and has been penalized 590 yards.
Patriots have had multiple turnovers on both losses this season while having no turnovers in 4 of their 5 wins.
New England is PLUS 9 in turnover differential they are 2nd in the NFL. They have 7 INT and have recovered 7 fumbles while they have thrown 2 INT's and lost 3 fumbles.
The Patriots are 7th in points scored averaging 26.7 points per game and are 12th in points allowed with 22.0 points per game.
Patriots Staff Notes
This is the link to head coach Bill Belichick's Wednesday press conference on the Bears.
Bill Belichick notes:
Bill Belichick is 4-1 vs. the Bears in his career. He is 3-1 against them as the head coach in New England.
Overall in his NFL career Belichick is 204-106 in his 20th NFL season as a head coach. He is 167-62 with New England and 36-44 with Cleveland. He is 19-9 in the playoffs, 18-8 as head coach of the Patriots in the post season. When you combine his regular season and post season records he is 223-115.
Belichick's 223 wins are good for 5th all-time. Hall of Fame member Curly Lambeau is 4th with 229 wins.
He has won 5 conference titles; he needs one more to tied Don Shula's record of 6.
He is the first head coach to have had 4 teams that scored at least 500 points in a season.
Belichick is one of five head coaches in NFL history whose father (Steve Belichick) played in the league. The others are former Kansas City head coach Todd Haley (Dick Haley), former San Francisco head coach Mike Nolan (Dick Nolan), former Cincinnati head coach David Shula (Don Shula) and former NY Jets head coach Joe Walton (Frank Walton).
Belichick is one of just four coaches to win three Super Bowls, joining Chuck Noll (4), Joe Gibbs (3) and Bill Walsh (3). Those men are all in the Hall of Fame.
He is the only coach in NFL history to win three championship titles in four seasons.
No coach either as the head coach or an assistant has appeared in more Super Bowls than Belichick who has been to 8 (five as a head coach).
He is the only coach in NFL history to have led his team to 10+ wins in 11 consecutive seasons.
He has been NFL Coach of the Year three times he and Chuck Knox are the only three time winners, while Don Shula won four times.
Other Personnel/Coaches:
Running backs coach Ivan Fears was the Bears wide receiver coach from 1993-98.
Defensive assistant Brendan Daly is a Springfield IL native who also coached the tight ends at Illinois State in 2004.
Linebackers coach Patrick Graham was born in Des Plaines IL.
Patriots Possible Starters
Offense:
LT: Solder
LG: Devey
C: Wendell
RG: Kline
RT: Vollmer
TE: Gronkowski
WR: LaFell
WR: Edelman
WR: Amendola
QB: Brady
RB: S. Vereen
Defense:
DE: Ninkovich
DT: Wilfork
DT: Walker
DE: Chr. Jones
LB: Collins
LB: Hightower
LB: Skinner
LCB: Revis
RCB: Browner
S: Chung
S: McCourty
Patriots Players Notes
Tom Brady Notes:
This is his 15th NFL season he is 3-0 vs. Chicago in his career. He is 86-13 at home in the regular season. He is 39-10 against the NFC in his career.
Became the third Patriot to play in 200 games for the franchise joining Bruce Armstrong (212) and Julius Adams (206).
Overall he is 153-45 as a starting QB and is 18-8 in the playoffs for an overall record of 171-53. He is a 9 time Pro Bowl QB; 3 time All-Pro selection; two time NFL MVP and has won 3 Super Bowls while twice being named the games MVP. He is also listed as the 21st Greatest Player in the History of the NFL according to the NFL Network.
Had back-to-back-to-back multiple TD pass games Week 5 vs. Cincinnati (2), Week 6 at Buffalo (4) and Week 7 vs. NYJets (3).
372 TD passes in his career makes him 5th in NFL history.
153 career wins are 3rd all-time behind only Brett Favre and Peyton Manning.
He has thrown for 2 or more TD's in 118 games; the team's record is 101-17.
Rob Gronkowski notes:
Has caught a pass in 57 consecutive games it's the 4th longest streak all-time for a tight end. Heath Miller is 3rd with a catch in 88 consecutive games.
Leads team in TD's with 4.
Had 7 catches for 94-yards at Buffalo Week 6.
Had 6 catches for 100-yards and 1 TD vs. Cincinnati Week 5.
It was his 13th 100+ receiving yard games in his career.
Is 7th in team history with 46 touchdowns.
He is 4th in team history with 45 TD catches.
Julian Edelman notes:
Had 9 catches for 91 yards, 1 carry for 10 yards and 3 punt returns for 12 yards for 113 total yards Week 6 at Buffalo.
Has 4 career games with 10 or more catches after a 10-catch game Week 3 vs. Oakland.
Leads team in receiving with 40 catches for 409 yards.
Had a 34-yard punt return at Minnesota Week 2 it was the 11th punt return of 30 yards or more in his career. That ranks third in team history.
Opened the season with a 95 receiving yards at Miami and added 81 yards receiving at Minnesota Week 2.
Had 156 total yards Week 2 at Minnesota (81 receiving, 9 rushing and 66 on punt returns).
Tim Wright notes:
Had 1 catch for 1- yards and a TD at Buffalo Week 6.
Has TD catches in back-to-back games Week 5 vs. Cincinnati and Week 6 at Buffalo.
Brandon LaFell notes:
Had 4 catches for 97 yards and 2 TD's at Buffalo Week 6.
Week 6 at Buffalo was his 2nd two TD game of his career.
Had Patriots longest pass play of the game 56 yards for a 4th quarter TD.
Shane Vereen notes:
Has back-to-back games of 100-yards from scrimmage.
Had 43 rushing yards on 11 carries and 5 catches for 71 yards and 2 TD's for 114 total yards from scrimmage Week 7 vs. New York.
Had 90 rushing yards on 9 carries and 3 catches for 18 receiving yards for 108 yards from scrimmage Week 5 vs. Cincinnati.
Set franchise record with receptions (12) and receiving yards (153) by a running back in a single-game Week 14 (2013) vs. Cleveland.
Became just fourth NFL running back to post 150 receiving yards in a single-game in the last 10 seasons.
His brother Brock plays for the Bears.
Stephen Gostkowski notes:
Missed his first field goal attempt of 2014 in first quarter, Week 6 at Buffalo.
Had a 19-point game vs. Cincinnati Week 5 with 5 field goals and 4 XPT's. The five field goals were a new career high.
Has converted 30 consecutive 4th quarter field goals.
Has not missed an extra point since Week 17 2006 at Tennessee in his rookie season.
Lead NFL in scoring in both 2012 and 2013.
Has scored at least 1 point in 114 consecutive games a franchise record.
He is 3rd in team history in points with 1,096 trailing only Gino Cappelletti (1,130) and Adam Vinatieri (1,158).
Has team record of 13 career field goals of 50+ yards.
Vince Wilfork notes:
Was in on 6 tackles (2 solo) Week 6 at Buffalo.
Had his 3rd career INT vs. Oakland Week 3. He is the first Patriots lineman to have 3 career INT's.
Has 7 fumbles recoveries since 2010 the second most in the NFL in that span behind teammate Rob Ninkovich.
Darrelle Revis notes:
Has 22 career INT's and is one of the top shutdown corners in the NFL.
Had his first forced fumble of the year Week 5 vs. Cincinnati.
In Patriots debut Week 1 at Miami had 1 tackles, 2 passes defensed and recovered a fumble.
Had his first Patriots INT Week 2 at Minnesota against Matt Cassel. Also had 3 tackles and 1 pass defensed.
Rob Ninkovich notes:
In 6 seasons with New England has only missed one game.
Second on team with 4 sacks.
Week 6 at Buffalo had 6 tackles (4 solo) and 3 sacks. It was his first career 3-sack day.
Week 2 at Minnesota had 3 tackles, 1 sack, 1 tackle for loss and 2 QB hits.
Dont'a Hightower notes:
Returned after a 2 week absence and had 13 tackles (9 solo), 1 sack, 1 tackle for loss and 1 QB hit Week 7 vs. the Jets.
Didn't play Week 5 vs. Cincinnati or Week 6 at Buffalo due to a knee injury.
Third on team with 3 sacks.
Along with Chandler Jones he led team with 8 tackles and 2 sacks Week 2 at Minnesota. He also had 2 tackles for loss, 2 QB hits and 1 pass defensed.
Had his first career 2-sack game Week 2 at Minnesota.
Chandler Jones notes:
Expected to miss a month with a hip injury suffered Week 7 vs. the Jets.
Leads team with 4.5 sacks.
Scored his 2nd NFL TD Week 2 at Minnesota when he blocked a field goal attempt and returned it 58-yards. His first NFL TD was Week 16, 2013 at Baltimore on a fumble recovery. It was his second blocked field goal attempt (2013 Week 8 vs. Miami).
Had the 5th blocked field goal returned for a TD in Patriots history Week 2 at Minnesota, first since 2010 when Patrick Chung returned one at Miami.
Now has 5 career 2-sack games with a pair at Minnesota in Week 2.
Along with Dont'a Hightower he led team with 8 tackles and 2 sacks Week 2 at Minnesota. He also had 3 tackles for loss, 3 QB hits, the blocked field goal attempt and return for TD.
Jamie Collins notes:
Had 13 tackles (7 solo) Week 7 vs. NY Jets.
Second on team with 31 tackles (27 solo).
Had 4 tackles (2 solo) and an INT Week 6 at Buffalo. It was his first NFL INT.
Has also forced and recovered a fumble in 2014.
Alan Branch notes:
Was a 2nd round pick by the Arizona Cardinals in the 2007 NFL Draft out of Michigan.
Played for Arizona, Seattle and Buffalo.
Was released in August by the Bills after a DUI arrest.
Has 170 career tackles, 8 sacks and 2 forced fumbles.
Akeem Ayers notes:
Was a 2nd Round pick in 2011 NFL Draft by Tennessee out of UCLA
Acquired this week along with a 2015 7th round pick from Jacksonville for a 6th round pick in 2015.
Has 9 career sacks, 8 have come as an edge rusher, the other from OLB.
Also has 2 career INT's and 3 forced fumbles.
General Team news:
Roster moves this week:
Signed OL Chris Barker to the 53-man roster.
Signed RB Jonas Gray to the 53-man roster.
Released LB Ja'Gared Davis
Traded a 2015 6th round pick to Tennessee for LB Akeem Ayers and a 7th round pick in 2015.
Signed DE Alan Branch.
Patriots team captains for 2014:
QB Tom Brady
G/C Dan Connolly
WR Matthew Slater (special teams)
DT Vince Wilfork
LB Jerod Mayo (IR)
S Devin McCourty (replaces Mayo)
Former Bears on the Patriots:
Players with New England roots:
Players with Illinois roots:
Players from New England based colleges and universities:
Players from Illinois based colleges and universities:
QB Jimmy Garappolo – Eastern Illinois
TE Michael Hoomanawanui – Illinois
S Tavon Wilson – Illinois
DE Michael Buchanan (IR) – Illinois
The Patriots have 6 retired numbers:
20 – Gino Cappelletti
40 – Mike Haynes
73 – John Hannah
78 – Bruce Armstrong
79 – Jim Lee Hunt
89 – Bob Dee
Bears Team Notes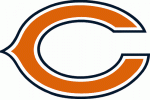 Here is the Bears roster, depth chart and injury report for the game.
Franchise Notes:
Chicago's all-time record is 733-538-42 and they are 17-18 in the playoffs and have won one Super Bowl (XX vs. New England, 46-10) in two appearances. Their last playoff appearance came in 2010 when they beat Seattle at home in the NFC Division game, 35-24 and lost to Green Bay at home in the NFC Championship game, 21-14.
With win Week 6 at Atlanta became first NFL franchise with 750 wins (regular and post season combined).
They've also won 8 NFL Championships (1921, 1932-33, 1940-41, 1943, 1946 and 1963) which occurred before the Super Bowl era (1966-present).
The Bears last appeared in a Super Bowl following the 2006 season and lost to the Indianapolis Colts 29-17 in Super Bowl XLI.
They are 6-10 in the post season since they won Super Bowl XX.
Against the Patriots and AFC:
The Bears are 0-1 all-time at Gillette Stadium. Overall as the road team in the series they are 0-3.
This is only the franchise's third time in Foxboro since 1997 and all three previous visits have come since 1988.
First Bears visit to Gillette in 8 seasons (last in 2006).
Largest margin of victory in the series: 36 points (Super Bowl XX).
Largest margin of defeat in the series: 29 points (at Chicago, 2010).
Last week they suffered their third loss at home this season two have been to AFC East teams – Miami and Buffalo.
This is their final non-conference game of the season, after this week they will have already played all four AFC East teams in the first 8 weeks.
Last Week:
Had the ball for only 22:38 of game time week 7 vs. Miami.
Had 14 first downs while allowing 24 to Miami.
Had only 2 first downs and 54 total yards in the first half.
Chicago was held to 54 yards rushing for the game.
Had 4 fumbles (recovered 2) and an INT vs. Dolphins.
Defense allowed Miami to score in the second half on 3 of 4 drives.
7 of 9 offensive possessions ended on either a punt, a turnover or loss of downs.
On the ten longest plays allowed by the defense, all ten were passes of 13 yards or more with the longest pass allowed being 30 yards.
The Bears longest play was a 24-yard pass, all 10 of their top 10 yardage plays were also passing plays of 10 yards or more.
Bears never played with a lead the entire game.
This Season:
After the game the Bears will have a bye week.
Chicago has 48 penalties in 2014 for 384 yards.
The Bears are 18th in points scored averaging 22.4 per game and are 22nd in points allowed with an average of 24.4 points per game.
Chicago is MINUS 1 in turnover differential for the season tied for 19th in the NFL. They have recovered 4 fumble and have 8 INT's while they have give up 7 INT's and 6 fumbles lost.
Bears Staff Notes
Read what Chicago Bears head coach Marc Trestman had to say to the New England media about the match up.
Marc Trestman notes:
Trestman is 11-12 in two seasons as the Chicago head coach. In five seasons in the CFL he was 59-31 in the regular season and 5-3 in the playoffs.
He has never coached against New England.
He is the 14th different head coach in Bears history. The legendary George Halas who won 318 games and is in the Hall of Fame coached the team 4 separate times (1920-29, 1933-42, 1946-55 and 1958-67).
Trestman previously was an offensive coordinator for Cleveland (1989), San Francisco (1995-96), Arizona (1998-2000), Oakland (2002-03) and North Carolina State University (2005-06). He was also the assistant head coach for Miami in 2004.
Before taking the Bears job he was head coach of the CFL's Montreal Alouettes from 2008-12 where he won two Grey Cup Championships in 2009 and 2010.
Other Personnel/Coaches:
Aaron Kromer is in his second season as Chicago's offensive coordinator under Trestman. He previously worked in New Orleans and was one of the interim head coaches along with Joe Vitt in 2012 when Sean Peyton was suspended.
Defensive Coordinator Mel Tucker is in his second season with the Bears. He previously was the defensive coordinator for Cleveland (2008) and Jacksonville (2009-12).
Quarterbacks coach Matt Cavanaugh was originally drafted by the Patriots in the second round (50th overall) in the 1978 NFL Draft, spending five seasons with the club (1978-82).
Defensive line coach Paul Pasqualoni was head coach of UConn from 2011-13, and previously served as the head coach of Western Connecticut from 1982-86. He began his coaching career in 1972 at his high school alma mater, Cheshire CT High School. Pasqualoni was at Southern Connecticut State as an assistant coach from 1976-79 and defensive coordinator from 1980-81.
Strength and conditioning coach Jim Arthur is a native of Cheshire CT and attended Springfield College, where he worked until 2002. He also interned at Boston College while finishing his master's degree.
Defensive quality control coach Sean Desai started his coaching career at his alma mater, Shelton CT High, working in several positions from 2001- 04. He later spent one season (2012) as the running backs coach/special teams coordinator for Boston College.
Bears Possible Starters
Offense:
LT: Bushrod
LG: Slauson
C: Garza
RG: Long
RT: Mills
TE: Rosario
WR: Marshall
WR: Jeffery
WR: Morgan
QB: Cutler
RB: Forte
Defense:
DE: Houston
DT: Ratliff
DT: Paea
DE: Allen
LB: Greene
LB: Williams
LB: McClellin
LCB: Jennings
RCB: McMannis
S: Mundy
S: B. Vereen
Bears Players Notes
Jay Cutler notes:
He is 59-52 in 9 seasons as a starting QB. He is 39-29 after six seasons in Chicago and was 17-20 in 3 seasons with Denver. He is 1-1 in the post season for an overall career record of 60-53.
He was Denver's 1st round pick in the 2006 NFL Draft out of Vanderbilt.
He has made 1 Pro Bowl in his career in 2008 his final season in Denver.
He has played two career games vs. New England and he is 0-2 with 1 TD pass and 4 INT's.
Holds Chicago franchise records for most completions (1,435), most attempts (2,353) and most passing yards (16,779).
He is a native of Santa Claus IN
He is married to former reality TV star and clothing designer, Kristin Cavallari who starred in the MTV shows "Laguna Beach" and "The Hills".
Matt Forte notes:
Two-time Pro Bowl Selection.
Has 1 career game vs. Patriots had 9 carries for 25 yards 0 TD's.
2nd in Bears history in yards from scrimmage and rushing yards.
Has had four seasons with 1000+ rushing yards.
Set career high in rushing TD's in 2013 with 9.
Tied career high in total TD's with 12 in 2013 (9 rushing, 3 receiving).
This season has 399 yards rushing on 99 carries with 2 TD's.
Also has 46 catches for 376 yards and 1 TD in 2014.
Brandon Marshall notes:
5-time Pro Bowl selection and 1-time All-Pro selection.
Has played for Denver, Miami and now Chicago.
Only NFL player with 7 consecutive 1,000 yards receiving seasons (2007-13).
Has Chicago single season franchise records for catches (118) and receiving yards (1,508).
Has 100-yards receiving Week 6 at Atlanta.
Has 7 career games vs. New England. Has 37 catches for 570 yards and 3 TD's.
Has 5 career seasons with 100+ catches.
Set a career high with 12 TD catches in 2013.
In 2014 he has 25 catches for 301 yards and 5 TD's.
Alshon Jeffery notes:
Made his first Pro Bowl team in 2013 when he had 89 catches for 1421 yards and 7 TD's.
He has 31 catches for 495 yards and 2 TD's in 2014.
Had 100-yards receiving Week 3 at NY Jets and Week 6 at Atlanta.
He has never played against New England.
Lance Briggs notes:
7 time Pro Bowl selection
Has 6 career defensive TD's third most in Bears history.
In 2013 had 9-year streak of 100+ tackle seasons broken (2004-12).
Did not play Week 6 at Atlanta or Week 7 vs. Miami due to a rib injury.
Willie Young notes:
Leads team with 7 sacks in 6 games. Tied for 2nd in NFL.
Had a blocked FGA Week 4 vs. Green Bay.
More than doubled his career sack total, started the year with 6 career sacks.
In his first season in Chicago after being drafted by Detroit in 2010 and spending four years with the Lions.
Jared Allen notes:
5-time Pro Bowl player and 4-time All-Pro selection.
Has 7 consecutive double-digit sack seasons (2007-13).
Shares NFL record for 4 career safeties.
Has 20 tackles and 1 sack in 2014 after coming to Chicago as a free agent from Minnesota.
In 3 games vs. New England has 2 sacks and 4 tackles (3 solo).
Kyle Fuller notes:
Broke his hand and suffered a hip pointer vs. Miami Week 7.
Rookie has played all 7 games starting last 5 in a row he is doubtful for Sunday.
Tied for 3rd in NFL with 3 INT's.
Tied for 1st in NFL with 3 forced fumbles.
General Team News:
Former Patriots on the Bears:
Bears captains:
Chicago names captains on a weekly basis
Players with New England ties:
Players who played for a New England based college or university:
LS Jeremy Cain – UMass
CB Al Louis-Jean – Boston College
Chicago has retired 14 numbers:
3 – Bronko Nagurski
5 – George McAfee
7 – George Halas
28 – Willie Galimore
34 – Walter Payton
40 – Gale Sayers
41 – Brian Piccolo
42 – Sid Luckman
51 – Dick Butkus
56 – Bill Hewitt
61 – Bill George
66 – Bulldog Turner
77 – Red Grange
89 – Mike Ditka
Next Week
Up next: Denver Broncos – AFC West
Location: Gillette Stadium, Foxboro MA
Date/Time: Sunday October 26 4:25 p.m.
TV Network: CBS