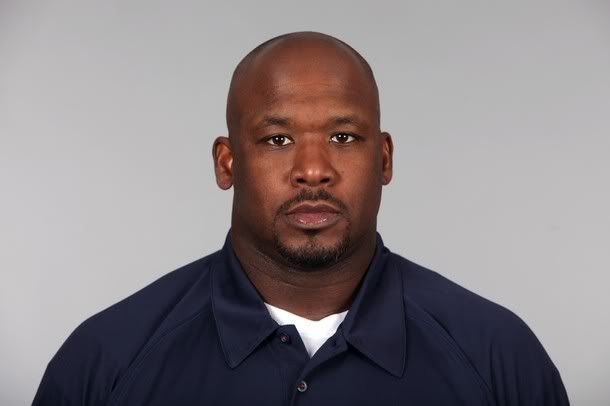 Early Friday afternoon sometime around 1 p.m. CT, police in Granger, IN were called to the home of former New England Patriots safety and coach Corwin Brown for a domestic dispute. According to media reports other family members present in the house left safely sometime around their arrival.
After repeated attempts to get Brown to respond, there was a report of shots fired from within the house. It was at that time the police called for the specialized SWAT team.
Local media is reporting that SWAT has surrounded Brown's home and is calling out "Corwin" to him over a bullhorn. There has been no response from inside the home.
Brown, a 1993 4th round pick of the New England Patriots out of the University of Michigan, played safety for the Patriots from 1993 to 1996 before moving on to the New York Jets to join his former coach Bill Parcells. He played in New York through 1998 when he signed as a free agent with the Detroit Lions where he spent two seasons finishing out his playing career.
In his career he had 177 tackles, 3 INT's and 3 forced fumbles.
Brown then went into coaching joining one of his former coaches Al Groh as a special teams coach at the University of Virginia from 2001-2003. In 2004 he joined the Jets coaching staff as the defensive backs coach before moving to Notre Dame with Charlie Weis as the defensive coordinator from 2007-2009. In 2010 he was a defensive backs coach for the Patriots but at some point in the season he went missing in action for several days which eventually led to his dismissal from the staff at years end.
Follow Steve on Twitter @djstevem
This report was culled from information from the Detroit Free Press, WSBT-TV, the South Bend Tribune and irishenvy.com
Photo credit: Getty Images