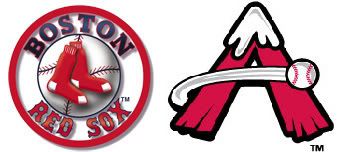 In a move that was all but expected, the Boston Red Sox and Salem Avalanche have signed a two-year Player Development Contract that will bring the Red Sox back to the Single-A Carolina League. The Red Sox minor leaguers last played in the Carolina League back in 2006 in Wilmington, Delaware.
The Avalanche are owned by Fenway Sports Group which is part of New England Sports Ventures who own the Boston Red Sox, Fenway Park, 80% of NESN and 50% of Roush Fenway Racing.
"Salem is an ideal fit for the Boston Red Sox," said Red Sox Director of Player Development, Mike Hazen. "The playing surface is one of the best in the minor leagues, and the area's commitment to baseball has created a great environment for developing top-notch players, both on and off the field. We are committed to bringing championship-caliber baseball, and a team which the fans can take great pride in, to the Roanoke Valley."
With the Red Sox moving their High-A team to Salem it will make player moves a little simpler now as Low-A Greenville is located just 243 miles away in South Carolina. This also gives the Red Sox all of their minor league affiliates back on the east coast.
Triple-A: Pawtucket Red Sox, Pawtucket, RI
Double-A: Portland Sea Dogs, Portland, ME
Single-A (advanced) – Salem Avalanche, Salem, VA
Single-A: Greenville Drive, Greenville, SC
Short season A: Lowell Spinners, Lowell, MA
Rookie Ball: Gulf Coast Red Sox, Ft. Myers, FL