Manchester, NH, December 8, 2012 – Brandon Kozun had two goals and an assist, Linden Vey scored twice, and Andrei Loktionov added a goal and two assists, to lead the Manchester Monarchs to a 9-2 blowout of the Connecticut Whale Saturday night at Verizon Wireless Arena.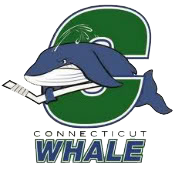 Andrew Bodnarchuk, Richard Clune, Jordan Nolan and Slava Voynov had a goal and an assist each for the Monarchs, and Peter Mannino made 23 saves. Christian Thomas and Kelsey Tessier scored for the Whale and Tommy Grant assisted on both scores.
Connecticut spotted Manchester a 3-0 lead in a first period in which the Monarchs had a 15-5 shots on goal advantage.
Nolan, one of three players on the Manchester roster who played key roles in the parent Los Angeles Kings' 2012 Stanley Cup win, scored his second goal in nine AHL games to open the scoring at 5:34.
Nolan took a pass from Clune, made a slick move to get around the Whale's Sam Klassen and broke in alone on Connecticut starting goaltender Cam Talbot, whom he beat through the five-hole.
Bodnarchuk made it 2-0 only 1:47 later at 7:21, on a shot from the top of the circles, after an Andy Andreoff pass missed two other teammates' sticks.
Clune poked the puck past Talbot at 12:06 for a 3-0 Manchester lead. Nolan played the puck toward the front of the net from the right-wing corner off of Talbot, and Clune found the loose puck at Talbot's left.
After Whale coach Ken Gernander called a timeout, Thomas got Connecticut on the board with 2:01 remaining in the period, with his sixth goal of the year. J.T. Miller blocked an Andrew Campbell pass near the blue line and fed Grant. Mannino stopped Grant's try, but the rebound came to an unguarded Thomas at the right side of the goalmouth.
That momentum was squandered, though, only 47 seconds into the second period, when Kozun scored to make it 4-1 Monarchs. After the Whale failed to break out of their zone cleanly, Talbot stopped Voynov's shot from the right point but could not control the rebound, and Kozun poked it in.
Loktionov increased the lead to 5-1 at 7:08, after the Whale did not get the puck deep at the offensive blue line. Mike Vernace blocked a pass to deny an initial Manchester rush, but the Monarchs got the puck right back and Loktionov fired it in from the left side of the slot.
That goal chased Talbot (17 saves) from the game and brought on Jason Missiaen, who would finish with four goals-against on 16 shots.
Tessier cut the margin to 5-2 at 2:57 of the third, jamming the puck past Mannino after Vernace slid it toward the net from the left point. The goal was Tessier's second in as many games, after he went his first 16 games without scoring.
Manchester would explode for four more, however, in the final 8:32 of the third.
Voynov buried a Kozun pass from the right side of the slot at 11:28, and then Kozun and Vey clicked 16 seconds apart starting at 14:12.
Vey finished the scoring with 2:09 left, converting a pass from Tanner Pearson, who also set up Vey's first goal.
The nine goals-scored were a Monarch single-game record.
The Whale return to the XL Center Sunday afternoon for a 3:00 PM game against the Albany Devils. As at all Whale Sunday home games, fans can take advantage of the Whale's "Click It or Ticket Sunday Family Value Packs". Those include a ticket, a hot dog or a slice of pizza and a soda, all for only $18.
Tickets for all Whale regular season home games at the XL Center are on sale now at the Public Power Ticket Office at the XL Center, through TicketMaster Charge-by-Phone at 1-800-745-3000 and on-line at www.ticketmaster.com.
To continue reading, please click on the continue reading button below if you're on the home page.
Connecticut Whale 2 at Manchester Monarchs 9
Saturday, December 8, 2012 – Verizon Wireless Arena
Connecticut 1 0 1 – 2
Manchester 3 2 4 – 9
1st Period-1, Manchester, Nolan 2 (Clune, Weal), 5:34. 2, Manchester, Bodnarchuk 3 (Legein, Andreoff), 7:21. 3, Manchester, Clune 2 (Nolan, Bodnarchuk), 12:06. 4, Connecticut, Thomas 6 (Grant, Miller), 17:59. Penalties-Kolarik Ct (cross-checking), 0:06; Nolan Mch (slashing), 2:29.
2nd Period-5, Manchester, Kozun 6 (Voynov, Loktionov), 0:47. 6, Manchester, Loktionov 5 (Toffoli, Muzzin), 7:08. Penalties-Weal Mch (hooking), 16:18.
3rd Period-7, Connecticut, Tessier 2 (Vernace, Grant), 2:57. 8, Manchester, Voynov 5 (Kozun, King), 11:28. 9, Manchester, Kozun 7 (King, Loktionov), 14:12. 10, Manchester, Vey 5 (Pearson), 14:28. 11, Manchester, Vey 6 (Pearson), 17:51. Penalties-No Penalties
Shots on Goal-Connecticut 6-15-4-25. Manchester 15-12-11-38.
Power Play Opportunities-Connecticut 0 / 2; Manchester 0 / 1.
Goalies-Connecticut, Talbot 8-7-0 (22 shots-17 saves); Missiaen 2-3-0 (16 shots-12 saves). Manchester, Mannino 4-1-0 (25 shots-23 saves).
A-5,245
Referees-Darcy Burchell (42), Jean Hebert (43).
Linesmen-Joe Andrews (32), Landon Bathe (80).
Follow Ian on Twitter @soxanddawgs. And be sure to like us on Facebook as well.