With all the racy pictures out there of 'American Idol' contestant Antonella Barba out on the internet, 'Idol' hosts and producers have spoken out about the situation. The consensus from them about the situation was the same. What she does in her private life is her business.
Everybody's favorite host, Simon Cowell, had this to say:
"These people haven't done anything illegal; that's their private life. [The photos should] not affect her standing on the show, and if the public wants to keep her in, they'll keep her in."
The leader of the "Dawgpound" Randy Jackson, gave his thoughts as well:
"Nobody's clean in the entertainment business. There are definitely some moral things that go on with this show."
Dick Clark wannabe, Ryan Seacrest, claims to have not seen the photos (Although, I think he uses them to take care of his needs in private).
"[I would] absolutely let [Barba] stay on. If American Idol is a true representation of American youth, we're going to find imperfections. And it's OK to be imperfect."
Paula Abdul hasn't publicly said anything about the situation probably because she is jealous that her body doesn't look that good. The producer of the show has also decided that he will not kick her off the show and is leaving her fate up to the voters.
So America, are you going to vote for Barba based on her singing ability, or the fact that she's a babe
Also, it has been revealed that the pictures of her performing a sexual act on someone are in fact not her.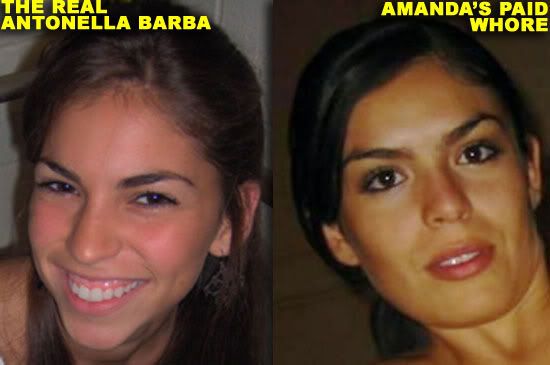 Bastardly.com has the scoop on this one. And if your like the 25,000 visitors to my blog in the past 2 days, you are probably looking for the pictures. Once again here are your links.
Technorati: American Idol, Antonella Barba