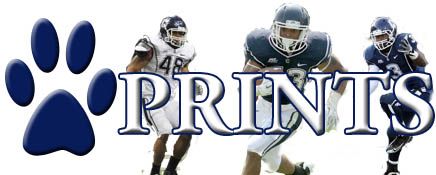 This week:

The UConn Huskies hit the road as they open up Big East play this Saturday in Piscataway, NJ against the Rutgers Scarlet Knights at High Point Solutions Stadium. Kickoff is scheduled for 12 p.m.
Here are the rosters for the Huskies and the Scarlet Knights.
The Line/Prediction:
According to Rivals.com odds, Rutgers is favored by 7.5 points and the over/under is 40.5 points.
My prediction is Rutgers 27 UConn 23.
Tickets:
According to the Rutgers ticket website, there are still tickets available to the game. As of 10/3, there are 2,000 tickets left.
Getting To The Game:
Here is the weather forecast for Piscataway, NJ. Here are directions, a seating chart, parking info for High Point Solutions Stadium as well as Rutgers stadium policies.
BROADCAST INFORMATION
Television:
Saturday's game is being televised live nationally by ESPNU. Tom Hart is on play-by-play with John Congemi on color. It is also available on ESPN3 in certain parts of the country.
The game will be replayed in its entirety on SNY on Wednesday, Oct. 10 at 2 p.m. and in a condensed "Husky Power Hour" version on Sunday, Oct. 7 at 8 a.m. and 10 a.m. and Monday, Oct. 8 at 9 a.m. (Connecticut only) and Wednesday, Oct. 10 at noon (Connecticut only).
Radio:
For the 21st consecutive season, WTIC 1080-AM in Hartford serves as the flagship station for the IMG/UConn Radio Network. WTIC is the state's only 50,000 watt signal and can be heard in 23 states and parts of Canada.
Veteran UConn announcers Joe D'Ambrosio (play-by-play) and Wayne Norman (color commentary) return to call the action with Kevin Nathan on the sidelines.
UConn football on home Saturday dates gets going early with "Breakfast At The Rent" with Ray Dunaway and Scott Gray beginning at 6:00 a.m. The UConn Tailgate Show will air from 9:30 a.m. to 10:30 a.m. with Kevin Nathan and Bob Joyce. The pregame show begins at 10:30 a.m. followed by the game and then postgame "Husky Talk" with Kevin Nathan
UConn football games are also broadcast over the internet at WTIC.com. Here is a full list of stations on the UConn IMG Sports Radio Network.
Rutgers Radio:

Coverage on the Rutgers Radio Network begins at 11 a.m. on WOR-710 AM in New York City, WCTC-1450 AM in Central Jersey and WIP-610 AM in Philadelphia and South Jersey. Chris Carlin (play-by-play), Ray Lucas (color analyst) and Anthony Fucilli (sideline) have the call. Marc Malusis (studio host) and Eric LeGrand (analyst) handle the pre and post-game duties.
To continue reading the UConn Huskies @ Rutgers Scarlet Knights preview, click on the read more button below if you're on the home page.
Last Week:
UConn beat Buffalo 24-17 at home. The Scarlet Knights were off last week. They last played on September 22nd when the beat the Arkansas Razorbacks 32-26 in Little Rock, AR.
History:
Saturday's game will be the 32nd meeting between UConn and Rutgers in a series that dates back to 1940. The Scarlet Knights hold a 21-10 edge and the teams have split their past ten meetings. Seven of the last ten most recent meetings have been settled by a touchdown or less. Since UConn joined the BIG EAST in football in 2004, Rutgers holds a 5-3 edge.
Connections:
UConn has 12 players on its team from New Jersey: FB-LB Jazzmar Clax (Freehold), LB Ryan Donohue (Montvale), CB Dwayne Gratz (Piscataway), TE James Horan (Rockaway), S David Kenney (Highstown), OT Richard Levy (Trenton), WR Shakim Phillips (Paterson), OG Tyler Samra (Wycoff), LB Omaine Stephens (East Orange), LB-FB Wyatt Vinci (Ridgewood) WR/R Nick Williams (East Windsor) and DT Ryan Wirth (Medford).
Rutgers has two players from Connecticut: DB Marcus Cooper (Bloomfield) and WR Mark Harrison (Stratford).
Rutgers offensive coordinator/WR coach Dave Brock was an assistant at Western Connecticut (1991-93).
Rutgers running backs coach Norries Wilson was the offensive coordinator (2002-05) and offensive line coach (1999-2001) at UConn and he was also the head coach at Columbia (2006-11).
UConn head coach Paul Pasqualoni has a 13-2 head coaching record against Rutgers from his time as head coach at Syacuse and last year's win as UConn's head coach. The Orange and Rutgers met every year during Pasqualoni's time at Syracuse. He won his first eight games vs. Rutgers from 1991 to '98 and then lost to Rutgers in '99 and 2003.
UConn offensive coordinator George DeLeone was an assistant coach on defense at Rutgers from 1980-83.
Other UConn News:
Here are the quotes from UConn head coach Paul Pasqualoni's press conference as well quotes from some of the players.
Here is UConn's depth chart for the game.
Four members of the University of Connecticut football team were named to seven major award watch lists over the course of the 2012 preseason.
Senior Tight End Ryan Griffin
John Mackey Award Watch List
Lombardi Award Watch List
Sophomore Running Back Lyle McCombs
Doak Walker Award Watch List
Maxwell Award Watch List
Senior Linebacker Sio Moore
Butkus Award Watch List
Lombardi Award Watch List
Senior Defensive End Trevardo Williams
Bednarik Award Watch List
Lombardi Award Watch List
Nagursky Trophy Watch List
Sophomore Linebacker Yawin Smallwood
The following four Huskies were named team captains for the season in the week prior to the season opener vs. UMass – redshirt senior outside linebacker Jory Johnson (Mobile, Ala.), redshirt senior offensive tackle Adam Masters (Bethesda, Md.), senior wide receiver Nick Williams (East Windsor, N.J.) and redshirt senior cornerback Blidi Wreh-Wilson (Edinboro, Pa.).
Pasqualoni is the all-time winningest coach in BIG EAST Conference league wins with 65 and overall wins with 113. He is just one of two league coaches in history to win four BIG EAST Championships. His overall college coaching record stands at 149-84-1 (34-17 at WCSU, 107-59-1 at Syracuse and 8-9 at UConn).
Connecticut begins its ninth season of BIG EAST Conference play on Saturday vs. Rutgers. UConn has a 3-5 record in BIG EAST openers, including a 43-16 loss at West Virginia last season. They've lost their last three Big East openers.
UConn owns an all-time mark of 25-30 in BIG EAST Conference games since joining the league for football in 2004.
UConn is 5-21 on the road in Big East play.
The Huskies finished non-conference play at 3-2.
UConn last faced a ranked opponent on October 8, 2011 at West Virginia.
Linebacker Jory Johnson was named to the BIG EAST Weekly Honor Roll after a career-high 14 tackles against Buffalo.
UConn was one of seven charter members of the BIG EAST Conference when the league was founded in 1979 and UConn is the only founding school that is currently playing football in the league and scheduled to do so in the future. The other five original members were Boston College, Seton Hall, Syracuse, Providence, Georgetown and St. John's.
Here is where UConn stands in the lastest NCAA statistics:
Total Defense – 6th at 242.60 yards per game
Rushing Defense – 6th at 74.20 yards per game
Passing Defense – 14th at 168.40 yards per game
Scoring Defense – 23rd at 15.60 points per game
Sacks – 13th at 3.20 per game
Tackles For Loss – 19th at 7.80 per game
Total Offense – 106th at 323.80 yards per game
Rushing Offense – 109th at 112.00 yards per game
Passing Offense – 84th at 211.80 yards per game
Scoring Offense – 92nd at 23.20 points per game
Punt Returns – 13th at 17.27 yards per return
Here is where UConn individuals stand in NCAA leaders
Trevardo Williams – t8th in sacks at 1.30 per game (leads BIG EAST)
Yawin Smallwood t9th in tackles for loss at 2.00 per game (leads BIG EAST)
t41st in sacks at 0.80 per game
t14th in tackles at 10.60 per game (leads BIG EAST)
Nick Williams 16th in punt returns at 16.90 per return
34th in kickoff returns at 24.44 yards per return
Notes from this week's opponent Rutgers:
Here is video of Rutgers head coach Kyle Flood's press conference.
Kyle Flood is in his first year as the head coach at Rutgers and is in his first year as a collegiate head coach. He had served on the Rutgers staff for the previous seven seasons and also had assistant coaching stints at C.W. Post (1995-96), Hofstra (1997-2001), Delaware (2002-05). He was part of the coaching staff that led the Blue Hens to the 2003 NCAA FCS Championship. Flood is a 1993 Iona College graduate. The last time Rutgers promoted an assistant coach on staff to the head coaching position was the naming of Frank Burns to replace John Bateman in 1973 — and Burns became the winningest coach in school history.
Rutgers will debut its new black uniforms Saturday as all fans in the stadium are asked to wear black for a stadium blackout vs. the Huskies.
Rutgers hasn't been ranked in both polls since September 30, 2007.
With a win:
Rutgers would win a game as a ranked team for the first time since 2007.
Start the season 5-0 for the seventh time in 143 seasons of college football.
Kyle Flood would become the second coach in school history to start 5-0. The only first-year RU head coach to begin 5-0 was John Bateman in 1960. Bateman guided the Scarlet Knights to an 8-1 record, including wins in his first five games as head coach.
Rutgers is 81-91-2 all-time against current members of the BIG EAST.
Rutgers looks to become 2-0 in the BIG EAST for only the third time since the BIG EAST began play in 1991. The only other years RU started 2-0 in conference play was 2011 (19-16 2OT win at Syracuse; 34-10 win vs. Pitt) and 2006 (22-20 win at USF; 20-10 win at Pitt).
The Scarlet Knights are 9-12 all-time in BIG EAST home openers, including victories in each of the last two years in conference home openers.
Rutgers is the only team in the nation to win three road games in the month of September in 2012.
Former Rutgers head coach and player Frank Robert Burns passed away on July 14, 2012. In 2012, every Scarlet Knight will wear a "FRB" sticker on their helmet in honor of Burns.
Thursday UConn Football Links:
Video: Big East's best LBs face off this week [andrea adelson – espn.com]
Big East predictions: Week 6 [andrea adelson – espn.com]
UConn Defensive Coordinator Don Brown On Last Week (Buffalo), This Week (Rutgers), A Little In Between [desmond conner – hartford courant]
DC also answered some questions in his mailbag [desmond conner – hartford courant]
What to watch in the Big East: Week 6 [matt fortuna – espn.com]
Nick Williams drawing inspiration from Devin Hester [jim fuller – new haven register]
Mr. Dependable: UConn's Johnson a steady hand [john silver – sny.com]
Scoring Might Be Scarce On Saturday [uconnhuskies.com]
UConn Must Be Careful With Rutgers' Offense [hartford courant]
Connecticut native, Rutgers WR Mark Harrison looking for final word in rivalry [the star-ledger]
UCONN Q&A: Battle Tested Knights To Face Huskies [the star-ledger]
Rutgers vs. Connecticut should be a defensive slugfest on Saturday [the star-ledger]
Connecticut at Rutgers [sports xchange]
Next Week:
UConn returns home to Rentschler Field next Saturday to host the Temple Owls in a Big East game. Kickoff is scheduled for 1 p.m.
Follow Ian on Twitter @soxanddawgs. And be sure to like us on Facebook as well.